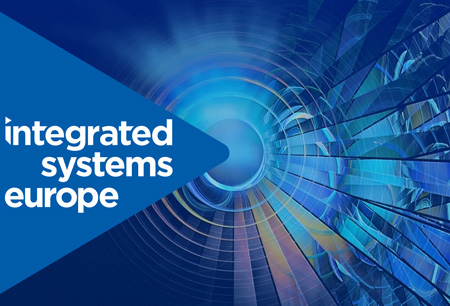 Integrated Systems Europe
( 1 February 2022 - 4 February 2022 )
Venue:
Fira de Barcelona Gran Via
About the
event
Covid-19 Update
ISE 2022 will take place at Fira Barcelona — Gran Via. The event will be face to face with a strict Covid-19 safety plan in place. The dates for the fair are between the 1st and 4th of February 2022. The official website of the event will include a safety guideline section. Registration lines are open for both exhibitors and visitors.
Calling card
ISE is the leading AV and system integration exhibition in the world. It showcases the latest innovations and solutions. Founded in 2004, the ISE is the premier meeting hub for audio-visual professionals. It is where AV solution suppliers meet with manufacturers of AV/electronic systems. ISE is an annual event that takes place at Fira Barcelona in Spain's second-largest city.
Business profile of the event
ISE is an international trade show that receives many high-profile attendants. For instance, CEOs, Presidents, or Vice Presidents and Directors attend the trade show. Likewise, ISE receives many high-level managers and specialists as well as associates/analysts. Such attendees come to the trade show to learn about the latest innovations and trends in the sector. Additionally, many heads of faculty and university students attend the trade show. They visit both to exhibit and examine new products and services. ISE is a fair that attracts many professionals working in the electronics and AV sectors. Among them are integrators, installers, distributors, resellers, manufacturers, and consultants. They also feature many live events producers, software developers, and programmers. UX/CX developers and artists likewise visit the fair. So do meeting and event planners, as well as design firms and creative agencies.
What is new for ISE 2022?
ISE 2022 will settle in Barcelona, Spain. The event venue of choice is the Fira Barcelona — Gran Via. The event will take place in an in-person format.
Did you know?
ISE is a trade show that can help professionals in achieving several goals. These include networking, making important purchases, and gaining recognition. The fair allows specialists to expand their knowledge by learning about new trends.
ISE can help professionals in completing such goals through its extensive support program. This includes an exhibition where over 1000 companies showcase their products and innovations. The exhibition has 9 areas to make finding a solution easier.
The areas are as follows:
Audio
Broadcast and Content Creation
Education
Live Events
Smart Building
Digital Signage & DooH
Residential
Unified Communications
VR/AR/XR
The exhibition attracts over 50 000 visitors during the 4 days the event takes place. This allows attendees to make important purchases or generate new leads. It furthermore provides opportunities for attendants to form new connections.
Besides the exhibition, ISE features various other support events. Among them are several conferences held by AVIXA and CEDIA. The 2 associations are among the leading ones in the global AV industry. The conferences vary in formats and focus topics. For example, the conferences can include 20-minute presentations. They can also feature in-depth business or technology seminars led by industry experts. Often, the support program of the event includes keynote speeches.
ISE also includes in its program tech tours off and on-site. These tech tours allow participants to visit local places of interest and buildings. During the tour, attendees learn details about one-of-a-kind AV and integration projects. The details include technical know-how. Among them is why, where, and how did professionals use certain technologies. It also reveals the core design principles behind the buildings or places of interest. For example, one of the tech tours allowed visitors to learn about Amsterdam ArenA.
ISE includes in its support programme the AV Career Day. This is an event meant to excite, inform and inspire educators and young people. It also serves to promote a higher awareness of AV careers. It furthermore helps to form connections between schools and industry companies. The Career Day involves students touring the trade show floor alongside their faculty. During the tour, they observe AV professionals use the latest technologies. Career Day provides students with an opportunity to network with companies.
ISE is an international trade show that can help professionals working with:
Digital Signage
Audio, Control, and Presentation Systems
Video Projection and Large-Scale Display
Projection Screens and Interactive Displays
Networks, including Conferencing equipment and Lighting
Signal Management and Wireless Communication
Streaming Media and Media Distribution
Home and Digital Cinema
VR/AR
Audio Guiding and Processing
Furniture
Image Processing
Education Technology
Energy and Building Management
Content Creation
Security
Home Automation
Show Control
Rigging & Staging
HVAC Control
Power Conditioning
Paging/Evacuation
Such professionals include CEOs and other C-suite experts such as CMOs. It also includes Presidents, Vice presidents, directors, and managers of departments. Specialists, associates, analysts should also attend. So should professionals such as integrators, installers. Distributors and resellers of AV and integration systems. Likewise, manufacturers, consultants, live events producers and UX/CX developers should attend. Meeting or event planners, artists and design firms should not overlook visiting. Creative agencies, heads of faculty and students should opt to attend.
Start-ups can look forward to the exhibition at ISE as well as the various conferences. Students and faculty leaders should consider attending AV Career Day.
Your Hotel Room in Barcelona
Invest in your business trip with hotel accommodation selected for your specific needs. Travel 2 Fairs Ltd works with you to send you hotels in Barcelona with an ideal location and price tag. This allows you to select the hotel offers that work best for you. Such as placing you near Fira Barcelona — Gran Via for a quicker commute. We have long worked with large groups, so you can query for parties of twenty people and more. The entire registration process takes up to a day, and you leave all details to us. Also, Travel 2 Fairs Ltd assists with logistics as well. You can request a rent-a-car or an airport transfer in both directions, whether it is private or shared.
Logistics
Integration Systems Europe is an annual trade show held for 4 days at Fira Barcelona — Gran Via. Integrated Systems Europe hosts the event alongside the AVIXA and CEDIA associations. The fair, in general, takes place between 9 am and 6 pm for all 4 days of the event.
Fira Barcelona — Gran Via is among Barcelona's leading venues. It is a spacious event centre with a convenient location. For example, you can reach the site from the El Prat Airport in 13 minutes by car. You can also reach the venue from the airport in 21 minutes by bus. Additionally, the Barcelona-Sants railway station is close to the event location. By taxi, the journey would take 5 minutes. By metro, the same distance would take 7 minutes. Fira Barcelona is close to cities such as Sitges or Besalu. For example, the event location is 45 minutes by metro from Sitges.
Barcelona is the second-largest city in Spain. It is an easy-to-navigate city with an extensive public transport system. A system that consists of buses, trains, and taxis. Each of the districts has public transport links connecting it to the rest of the city. Public transport tends to travel between the stops at a rather high speed, which helps to save time. For example, from the airport to the Barcelona-Sants railway station it is 25 mins by bus. Barcelona also has extensive links that connect it to the rest of Spain as well as Europe. This includes the Barcelona-El Prat International Airport, with over 100 international flights. The central railway station of the city provides links to cities such as Sitges, and Valencia. They also provide links to metropolises such as London and Berlin.
Barcelona can accommodate visitors with different needs, preferences, and budgets. This is due to the extensive range of resting and dining options the city has. For example, you can choose between apartments, hotels, hostels, and guest houses. There are also many restaurants, bistros, bars, clubs, breweries, cafés, and other eateries. When considering where to rest and dine in the city, opt for neighbourhoods such as Barri Gòtic and El Raval.
Audience and Statistics
ISE is a high-profile event that often attracts over 80 000 attendees. For example, the 2019 edition received around 1296 exhibitors and 80923 visitors. Two hundred ninety-four of the exhibitors were first-time attendants, such as start-ups or students. Attendees come from different countries such as England, Germany, Spain, the USA, and the Netherlands. They also attend from nations such as India, France, Italy, Belgium, and Russia.
Attendees of the fair represent a large and diverse set of industries. Among them are the electronics and AV industries, which form the largest group. They also include the education and training sectors. Vertical market sectors that attend ISE include:
Corporate offices / Collaboration spaces
Classrooms or learning spaces
Auditoriums / Theatres / Entertainment venues
Museums / Themed attractions
Retail sales floor / kiosks
Restaurants / Dining facilities
Stadiums or sports arenas
Audio / video production rooms for broadcast
Waiting areas / lobbies
Control rooms for monitoring production, output, or security
Houses of worship
Guest rooms in hotels or similar facilities
Train stations / Airports / Other travel hubs
Individual homes
Casinos / arcades
Examination of patient procedure rooms (medical)
Cruise ships
Multi-household residences
Super-yachts.
Past Editions
The 2021 edition of ISE took place as three regional shows. Such a format change was necessary due to the travel restrictions caused by the COVID-19 pandemic. It consisted of 3 regional shows under the common name ISE Live & Online. The Regional shows took place in Barcelona at the Fira de Barcelona, in London at the Evolution London and digitally via an online platform. The platform contained various services including a live streaming one. The digital platform will remain available until the end of the year. A total of 6757 attendants vistied the ISE Live & Digital. Of them, 423 were exhibitors.
53,000
sq m of exhibition area
Our visitors
for the event
Our
Clients