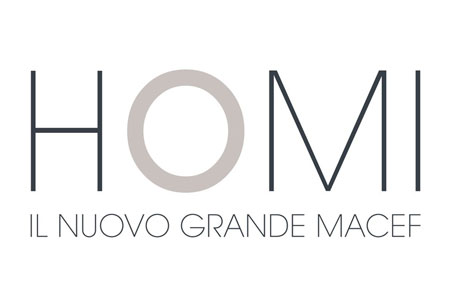 HOMI - IL NUOVO GRANDE MACEF
(16 September 2022 - 19 September 2022 )
Venue:
FIERA MILANO RHO PERO
About the
event
Covid-19 Update
The 2022 edition of HOMI will take place between 16.09.2022 and 19.09.2022 at the Fiera Milano. The format of the event will be face-to-face. Strict COVID-19 prevention measures will be implemented at the venue, including the mandatory presenting of health certificates. Such include documents such as proof of recovery papers. Due to the implemented travel restrictions, such papers must also be shown upon arrival in Italy. This applies to both travellers who have arrived via airline or ferry.
Introduction
Set a new aesthetic for homes all over the world at HOMI - IL NUOVO GRANDE MACEF, which presents thousands of retailers, buyers and distributors with the most forward-thinking ideas for the home. We're talking a wide selection of home wellness, gifts and accessories showcased in Milan, Italy. Attendance numbers remain in the high thousands, so act fast in booking hotels close to the Fiera Milano and the closer the better. Travel 2 Fairs secures hotel accommodation for trade fairs in a timely manner and cuts down on your business travel expenses.
HOMI - IL NUOVO GRANDE MACEF helps you start the new year with a bang. Position your wares in front of a receptive audience with buying power and see what sells. Generate sales leads and take notes on your direct competitors. The international trade fairhas sectioned its floor plan in 10 satellites: living habits, home wellness, fragrances and personal care, fashion, gifts, garden, home textile, kid style, hobby and work, and the concept lab! Have an easier time at the event with bespoke accommodation from Travel 2 Fairs ltd. You receive a dream price, access to public transport and a strategic location.
Past editions
2021 Edition
The 2021 edition of HOMI took place between 5.09.-8.09.2021 at Fiera Milano. Supersalone and Milan Design Week took place alongside the HOMI 2021. The 2021 edition of HOMI was in a hybrid format. It consisted of a physical exhibition complemented by a digital platform. The physical edition featured strict COVID-19 safety measures. Over 300 brands from 22 countries attended HOMI 2021. This included leading brands, designers, start-ups, and local companies. 30% of exhibitors were from abroad. They represented nations such as France, Germany, Belgium, Sweden, South Korea, and Indonesia. Italian regions with the highest attendance included Lombardy, Veneto, Piedmont, Puglia, and Tuscany. One of the event highlights was the presentation of the "Ki-Life" project. It had a dedicated space showcasing the value of the Three P Mix: Planet, People, Profit. Another event highlight was the various special paths and projects. This included 2 business districts — Home Boutique & Design and Retail Inspiration. Home Boutique & Design focused on quality manufacturing. It contained 2 sub-zones — Creazioni Italiane and World Designer. World Designer contained 2 areas, Fragrance Inspiration and Textile Inspiration. The 2021 edition also featured a new addition — 8 thematic routes. These included Christmas and Promotional, PED, Green Home, Think Local and Homi Next. Completing the event's schedules were various meetings. Their topics included Design and Sustainability, Olfactory Design, and others.
Our visitors
for the event
Our
Clients