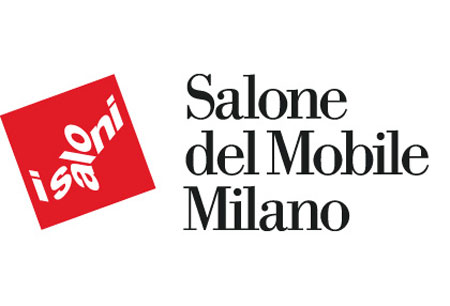 Salone Internazionale del Mobile 2024
(16 April 2024 - 21 April 2024 )
About the
event
Update
Salone Internazionale del Mobile 2024 will be held between the 16th and 21st of April 2024. Fiera Milano will not include coronavirus safeguards. This is due to Italy countermanding its pandemic restrictions.
Preface
Salone Internazionale del Mobile (Salone del Mobile Milan) is a yearly trade fair that is pivotal to the residential interior design sector. The event features over 370 000 visitants and more than 2 400 exhibiting companies. It receives members from over 170 countries. It has been taking place since 1961. The event is held in Fiera Milano. The participant group includes 600 young interior designers and 3 500 accredited journalists. High internationality is among the leading statistics of the event. 27% of the exhibitors and 61% of the visitors represent a foreign country. Each edition coincides with at least one related trade fair, such as Euroluce and Eurocucina. The event attracts participants, such as designers, government officials, and furniture specialists.
About Salone Internazionale del Mobile
Various industries participate in the trade exhibition. Among them are the furniture, interior design, HoReCa, real estate and retail sectors. They also include the wholesale, manufacturing, wellness, and woodworking industries.

The event and its coinciding trade shows feature diverse support programmes. For instance, attendees can examine the latest interior design solutions via the comprehensive exhibition, which features three categories – Classic, Design and xLux. The fair also features sub-events such as the S.Project and Compasso d'Oro Award. Attendees should also not remiss the SaloneSatellite with its Award and Permanent Collection. This likewise applies to the Magic Box and the Open Talks al supersalone.

The Salone del Mobile Milan entices diverse leading enterprises as part of the exhibitor list, including:
Accadueo Design srl;
Fabbian;
Acerbis;
Foscarini;
Diesel;
Colombini Casa;
LAGO;
Manutti;
Dream LUx;
Koh-I-Noor;
Kohler;
Longhi.
Salone Internazionale del Mobile Accommodation
Procure suitable lodging for Salone Internazionale del Mobile with Travel 2 Fairs Ltd. All that is necessary is to inform us about the rooms you need, how much you wish to spend, and your desired location. Travel 2 Fairs Ltd handles the rest. Secure accommodations adjacent to Fiera Milano. This will improve your commuting time by gaining invaluable public transport access. We can inform you of the top-quality routes to take to the locale. Apart from reasonable lodging accommodation for expositions, we likewise provide transport services. One travel method to your hotel is to have a rentable car expecting you at the airport. Another is to plan a two-way airport transferral.
Event details may be out-of-date due to the pandemic. Further details are available from the organiser.
Past Iterations
Salone Internazionale del Mobile 2021
The exclusive 2021 iteration exceeded all expectations. The edition ended positively, with over 60,000 attendees visiting the fair between the 5th and 10th of September 2021. This incorporated 425 exhibiting firms, 16% of which were from abroad. Additionally, the fair received 170 pupils from 22 nations and 39 independent creators. A total of 113 nations were represented at the fair. Over 50% of the attendees were sector buyers and operators, with many travelling from foreign countries. Approximately 1 800 licensed correspondents visited the exposition.
Salone Internazionale del Mobile 2022
The 2022 iteration signified the successful relaunch of the event. It featured a high attendance turnout. The total participation exceeded 268,000 participants. This included 262 608 visitants from 173 nations, with 61% of the group arriving from abroad. It also incorporated 2,175 exhibitors, with 27% of the group representing foreign countries. Over 3,500 accredited journalists and 600 young designers visited the event. It took place on over 200 000 m2 of exposition space. The hybrid trade exhibition occurred between June 7th and June 12th 2022 in Fiera Milano.
Salone Internazionale del Mobile 2023
The 2023 iteration received 307 418 visitants from 181 nations (a 15% increase compared to 2022). 65% represented a foreign country. They examined the wares of more than 2 000 exhibiting firms, including 550 young creators from 31 nations and 28 designing educational institutions from 18 nations. 34% of the exhibiting were from abroad. Further, 5 400 licensed media experts attended, with 47% representing a foreign country.
Our visitors
for the event
Our
Clients