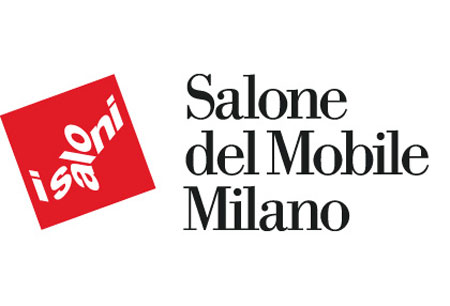 Salone Internazionale del Mobile
( 7 June 2022 - 12 June 2022 )
Venue:
FIERA MILANO RHO PERO
About the
event
Covid-19 Event and Venue Information
The 60th edition of Salone Internazionale del Mobile or Salone del Mobile Milan has been postponed. The trade fair will take place as a face-to-face exhibition. The event will take place between 07.06.2022 – 12.06.2022. The exhibition will take place at Fiera Milano in Milano, Italy. The venue will feature the latest COVID-19 prevention measures in place.
Among the safety protocols that will be implemented are social distancing, mandatory mask-wearing and a 3G entry regulation. Attendees must maintain a minimum social distance of 1.5 meters. Hand hygiene must be practised on a regular basis. Attendees must wear a medical, KN95/N95, or FFP2 mask indoors. Attendants must also avoid physical forms of networking, such as shaking hands. All 3G documents must include:
First and last names of the tested person
Home address and date of birth of the tested person
The name of the company that the tested person works for.
A Brief Introduction
Salone Internazionale del Mobile can be best described as a must-attend trade fair – a real rite of passage for all involved in the home furnishing industry that takes place annually in Milan, Italy. The international furniture fair has been going strong since the 1960s and to date amasses more than 370,000 visitors from around the world to see over 2400 exhibitors. The event is taking up the better part of a week and is a hotbed for the unveiling of collections and creating the trends for the season!
An Industry Profile
It's not surprising that Fiera Milano would become the centre for good taste and daring vision in the world of furniture for the home and office. Salone Internazionale del Mobile is a major meeting place for supply to meet with demand. Exhibitors have three main categories to showcase their collections – Classic, Design and xLux furniture. Within these style categories, you have the full wealth of interior design solutions brought to life in tasteful exhibits: furniture pieces and accessories for bedrooms, dining rooms, halls and living rooms; garden furniture from rush and rattan and the list goes on. It's the place where you come to be noticed and cultivate a brand!
Travel 2 Fairs Takes You There
Travel 2 Fairs ltd knows exactly what business travellers need – comfortable rooms at attractive rates in a strategic location. You can have your pick from hotels close to Fiera Milano and hotels in the outskirts of town that promise a good night's sleep and easy commuting routes to the event. All online bookings are tailored to your individual taste, preferences and travel budget, so you're in the best position to make yourself shine at Salone Internazionale del Mobile. Your own personal travel assistant is always on standby to answer questions, secure secondary services and even help you navigate public transport.
Past Editions
2021 Edition
"Supersalone" was the special 2021 edition of Salone del Mobile.Milano. The rendition exceeded all expectations and marked the successful restart of trade fairs for the sector, Milano and Italy. The edition ended on a positive note with over 60000 attendees visiting the fair between 5.09.2021 and 10.09.2021. This included 425 exhibiting brands, 16% of which were from abroad. Additionally, the fair included 170 students from 22 countries and 39 independent designers. A total of 113 nations were represented at the fair. Over 50% of the attendees were sector buyers and operators, with many of them coming from foreign countries. Around 1800 accredited journalists visited the fair. The rendition featured the premiere of a new digital platform which helped attendees to visit from the safety of their office or room. Both Italian and foreign attendants opted to use the online portal with over 22000 QR codes scanned using the new app. Also, the platform received 1,5 million page views and an average number of 90000 daily users. The TikTok account of the rendition had over 630000 views with many being on the 19 published videos. The first 3 episodes of the Super! Podcast had 2000 stream views. The social media accounts recorded 15 million impressions, 25000 interactions, and 50000 video views.
Our visitors
for the event
Our
Clients