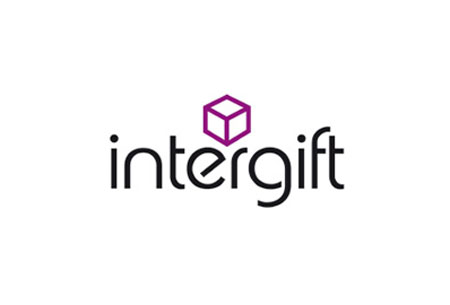 Intergift 2024
( 7 February 2024 - 11 February 2024 )
About the
event
Update
Intergift 2024 will occur between the 7th and 11th of February 2024. The event will take place as a live trade exhibition at IFEMA Madrid. Organisers will not implement coronavirus safeguards. This is because of the removal of the restrictions related to the pandemic.
Preface
Feria de Intergift (Intergift) is a crucial interior design, fashion, consumer goods and handicrafts trade exhibition. It is hosted in IFEMA Madrid. It attracts over 36 000 participants, including over 1 000 exhibitors and more than 35 000 visitors. Such attendants represent over ten countries, such as Brazil, France, India, and the United States. Various industry specialists attend the event. Among them are manufacturers and interior designers. Such participants attend Feira Intergift, which occurs on 40 000 m2 of event space, to complete various business goals. Such include overviewing market segments and trends, networking, exchanging knowledge, examining wares, and reinforcing brand recognition. The event additionally coincides with MadridJoya.
About Salon Intergift Madrid
The trade exhibition features a diverse event schedule. This includes a comprehensive exposition. It features segments such as Textile Editors, Regalomania, Solutions for Interior Design, and Deco. Such areas present wares related to interior design, gifts, timepieces, furnishings, et cetera. Other showstoppers include the Speakers Corner, the Foro Imagen, and the MOMAD Catwalk.

Intergift's exhibitors include leading companies such as:
Evo;
Continental;
York;
Dolz Collection;
Foresti;
Aldeco;
Axel Accessories;
Brevia Corporacion;
Cayro;
Cerabella;
Cereria Molla 1899;
Christina Felix;
Glamoursy.
Intergift in Madrid attracts representatives from industries such as gifts, watchmaking, jewellery, furniture, interior design, fashion, handicrafts, consumer goods, lighting and HoReCa.
Feira Intergift in Madrid Accommodation
Secure appropriate lodgings for Intergift Madrid with Travel 2 Fairs Ltd. All that is required is to provide us with the rooms you need, your spending budget, and your sought-after location. Travel 2 Fairs Ltd will handle the rest. Secure hotels next to IFEMA Madrid and obtain invaluable access to public transportation. We can inform you of the top-quality paths to the venue. Besides affordable lodgings for exhibitions, we likewise offer transportation services. One means of travelling to your hotel is to have a rentable car expect you at the aerodrome. Another is to schedule an airport transfer in both directions.

Event information might be outdated because of the coronavirus pandemic. More information is available from the organiser.
Past Iterations
Intergift 2021
Intergift coincided in 2021 with MadridJoya. They occurred as live trade exhibitions at the IFEMA Madrid between the 15th and 19th of September 2021. Around 1 100 exhibitor firms and 35 625 visitants from 85 countries attended the trade shows. The events featured stringent coronavirus safeguards.
Intergift 2022
The 2022 winter edition of Intergift coincided with MadridJoya. The events were held as face-to-face editions at the IFEMA Madrid amidst strict coronavirus safeguards between the 2nd and 6th of February 2022. This included social distancing protocols. According to them, the over 31 000 participants had to maintain 1.5 metres of interpersonal distance. Over 1 000 of the participants were exhibitors. The autumn edition of Intergift featured around 35 000 visitants and over 1 300 exhibitor firms from 14 countries. It also coincided with Madridjoya 2022.
Intergift 2023
The 2023 winter edition of Intergift was held as a live trade exhibition at the IFEMA Madrid without implemented coronavirus precautions. This was because the country repealed its pandemic restrictions. The iteration featured approximately 813 exhibiting firms. The 2023 autumn iteration was held as a live trade exposition at IFEMA Madrid. Like the 2023 winter format, it did not feature coronavirus precautions. The event received more than 860 exhibiting firms.
1100+
international exhibitors
Our visitors
for the event
Our
Clients