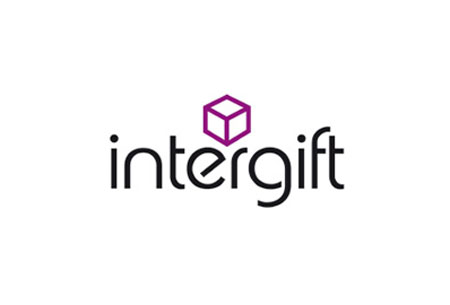 Intergift
( 1 February 2023 - 5 February 2023 )
About the
event
Update
Intergift 2023 is set up to run from 01.02.2023 and 05.02.2023. The event will take place as a face-to-face exhibition at IFEMA Madrid. IFEMA Institucion Ferial de Madrid is quite optimistic about the turnout because the desire to meet in person is there and the industry at large is picking up speed. You can expect the best COVID-19 protective measures in place at IFEMA Feria de Madrid – social distancing, digitalization and sanitation. All have been certified by the Spanish Association for Standardisation and Certification. Visitors from third countries will be required to present 3G entry documents upon arrival.
Calling Card
Intergift has a long history as a source of inspiration for retail buyers looking in the gift, interior design and handmade sectors. The international trade fair sits at the intersection of a lot of sectors, which makes it an appealing destination. It helps that Intergift is based in Madrid, Spain, and shares the IFEMA Feria de Madrid with MADRIDJOYA, BISUTEX and MOMAD. Intergift is held in February, covering upcoming trends for the warmer seasons, and in September, aimed at the winter trends. The environment at Intergift is perfect for exhibitors to showcase their products in the best light and network with prospective buyers. Attending Intergift gives you access to the entire market in Spain and opens doors to break out internationally.
Business Potential
Intergift has a large product umbrella and its space is accordingly sectioned. Overall, the product groups can be divided into high-end décor, handmade, home textiles, bazaar, textile editors, Deco, solutions for interior design, NEO and Regalomania. This means that whatever you may want to buy for the house, home or loved one will be on display at Intergift. That's why you have visitors from all major retail sectors looking into purchases. Brands can look forward to establishing contact with decorators and architects, decoration shops, gift shops, online shops and concept stores. The brands that have been at Intergift in the past include names like OMI TOUCH, ...CO, Curble, #VDR, Artcraft Occitanie, PITTIeSISI and many more. The trade fair is one of the best ways to stay in touch with your current partners and grow your professional network.
Did You Know?
Intergift is moving into a hybrid format. Digitalization has always been a massive force in how Intergift has been held over the years, but the coronavirus pandemic has forced new challenges. This has led to the introduction of LIVEConnect – the digital platform with access to exhibitors and experts well after the trade fair has closed its doors at IFEMA Feria de Madrid. It's a great way to remind buyers of your brand as well as create your own sectoral events. Intergift is very invested in green initiatives and much of the additional programming has to deal with sustainable practices. Another major theme concerns itself with how to navigate the market in a post-COVID world.
Your Hotel Room in Madrid
You can book a great room for Intergift and not pay a small fortune? Travel 2 Fairs ltd guarantees that thanks to a significant database of hotels all around the city. We know all the good deals on the market right now and help you get the best hotel booking for Intergift within your price range. We prioritize your location to ensure a quick commute to IFEMA Feria de Madrid. Get in touch early, and we will get you settled a few minutes away on foot. Groups of all sizes are welcome, and we have experience working with parties over 20 people. Travel 2 Fairs ltd takes care of you even when you land. Request a rent-a-car or arrange an airport transfer.
Past Editions
2021 Autumn Edition
Intergift coincided in 2021 with the Bisutex, MadridJoya and MOMAD events. All 4 trade shows took place as face-to-face exhibitions at the IFEMA Madrid between 15.09.2021 and 19.09.2021. Around 1100 exhibitors and 35,625 professionals from 85 countries attended the trade shows. All 4 of the events featured strict COVID-19 prevention measures.
2022 Winter and Autumn Editions
Similar to the 2021 editions, the 2022 winter edition of Intergift coincided with Bisutex, MOMAD and MadridJoya. The event were held as face-to-face events between 02.02.2022 and 06.02.2022 at the IFEMA Madrid amidst strict Covid-19 safety measures. This included social distancing protocols, according to which the over 31,000 participants had to maintain 1.5 metres of interpersonal distance. Over 1,000 of the participants were exhibitors. The autumn edition of Intergift featured around 35,000 visitors and over 1,300 exhibitors from 14 countries. It also coincided with Madridjoya, Bisutex, and MOMAD 2022.
1100+
international exhibitors
Our visitors
for the event
Our
Clients