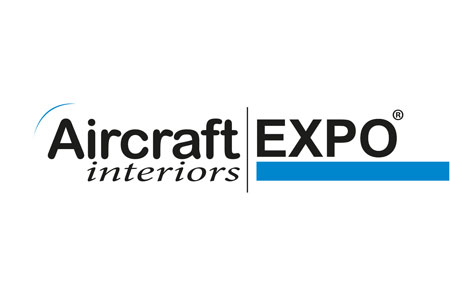 Aircraft Interiors Expo 2024
(28 May 2024 - 30 May 2024 )
Organizer:
Reed Exhibitions
About the
event
Update
Aircraft Interiors Expo 2024 will occur between 28-30.05.2024, and the exhibition grounds will implement, if necessary, the latest coronavirus precautions to ensure the well-being of all participators. At present, the country does not have domestic restrictions or travel limitations. Organisers will continue to observe the situation and adapt as necessary.
Preface
Aircraft Interiors Expo is an avigation trade exhibition of pivotal significance. It is of great appeal to over 16 500 participators who attend to examine various innovative passenger comfort, cabin interior, and in-flight technology solutions. Attendants include more than 30 VIP delegates and over 1 000 airline buyers. They include C-Suite executives, directors, engine developers, managing personnel, and charters. Additionally, they feature operators, manufacturing businesses, associations, and business owners. Reed Exhibitions Limited organises Aircraft Interior Expo once per year, with Hamburg Messe as a co-organiser and event locale.
About Aircraft Interiors Expo Hamburg
The Hamburg Aircraft Interior Expo offers a wide range of centrefold sub-events. The PEC (Passenger Experience Conference) is among the most important. It features speakers from Heathrow Airport, IATA, and other key enterprises. Other notable showstoppers are the AIX Hub, the Our Women in Aviation series and the Crystal Cabin Awards. Participants should additionally take part in novel additions. Among them is the IFEC Zone.

Aircraft Lighting International, Celestica, HMG Aerospace, and Hughes are among the leading exhibitors. IPECO, Lufthansa, and Mitsubishi are also among the participants. Schenker Deutschland, Teledyne, TUV SUD, and Wurth Aerospace Solutions are among the other companies that exhibit at the event. Participators often represent the aerial transportation, aerospace, airport technology, retail, and chemical sectors.
Hamburg Aircraft Interior Expo Accommodation
Secure appropriate lodgings for Aircraft Interiors Expo with Travel 2 Fairs Ltd. All that is required is to inform us about the rooms you need, your spending budget, and your sought-after location. Travel 2 Fairs Ltd handles the rest. Book hotels close to Hamburg Messe and gain valuable access to public transport. We advise you on the best routes to take to the venue. Asides from affordable hotel accommodation for exhibitions, we also provide transport services. One way to travel to your hotel is to have a rent-a-car wait for you at the airport. Another is to schedule an airport transfer in both directions.

Event information might be outdated because of the coronavirus pandemic. More additional information is available from the organiser.
Past Iterations
Aircraft Interior Expo 2018
The AIX's 2018 edition, which was conducted in Hamburg Messe, set a new turnout record. This was due to the event receiving 14 000 attendees.
Aircraft Interior Expo 2019
The event's success was continued by the 2019 iteration, which attracted a total of 16 000 attending specialists in Hamburg Messe. The AIX's 20th anniversary was likewise commemorated in this iteration.
Aircraft Interior Expo 2020
Due to the pandemic, the AIX Hamburg 2020 was originally delayed and subsequently annulled.
Aircraft Interiors Expo 2021
Aircraft Interiors Expo 2021 enabled conducting business between approximately 3 016 participators from 160 nations during the digital format. This was accomplished through the use of a specialised digital platform. Over 148 airlines, including Qantas, Ryanair, and Lufthansa, took part in the iteration. Over 150 exhibiting firms arranged high-quality appointments via the digital platform.
Aircraft Interiors Expo 2022
Aircraft Interiors Expo Hamburg 2022 celebrated the trade show's jubilant comeback. It was organised at Messe Hamburg. The live iteration was visited by over 12 780 participants. Because the Bundestag lifted the country's national coronavirus-related limitations, the hosting location did not implement coronavirus precautions.
Aircraft Interiors Expo 2023
The 2023 iteration of AIX occurred as a live trade exposition that featured a 59% increase in airline buyer attendance, as well as 464 exhibiting firms. The event was held at Messe Hamburg and, like the 2022 format, did not include coronavirus precautions.
24,000
sq m of exhibition space
20+
hours of educational content
Our visitors
for the event
Our
Clients