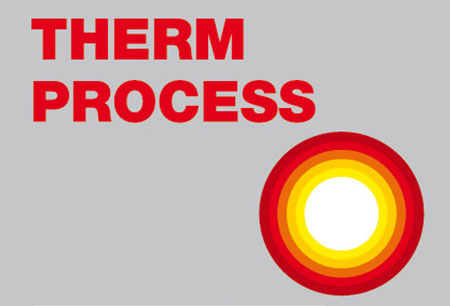 THERMPROCESS 2023
(12 June 2023 - 16 June 2023 )
Organizer:
Messe Dusseldorf GmbH
About the
event
Update
THERMPROCESS 2023 will occur as a face-to-face trade show from June 12th to June 16th, 2023. The event will take place in Messe Düsseldorf without placing Covid-19 safety precautions in place. This is due to the country lifting its coronavirus-related limitations. It will coincide with the 2023 editions of GIFA, METEC, and NEWCAST.
Preface
THERMPROCESS Dusseldorf is a leading thermo-processing technology trade fair. It is one of four events that form the prime event known as the "Bright World of Metals". It is organised once every four years by Neureuter Fair Media GmbH, VDMA - Metallurgy and Messe Düsseldorf GmbH. Messe Düsseldorf also serves as the hosting location. The event often exceeds 7 000 attendants. This includes a high concentration of key decision-makers. This is due to 66% of visitors having a top or middle management position within their respective organisations. Such attendants include managing staff, R&D specialists, and design professionals. Approximately 100 countries attend, including Austria, China, India, and France. Among the notable details are the high approval rates. 98% of visitors regard THERMPROCESS and its coinciding events as excellent. Additionally, 97% would suggest attending the trade show.
About THERMPROCESS
Thermprocess is an event which features diverse sub-events. Among the most pivotal is the THERMPROCESS Forum. It provides detailed insights into novel concepts and significant challenges, such as Industry 4.0. Other centrefold sub-events include VDMA TechTALK and the ecoMEtals Forum. Additionally, each edition features a variety of specialised shows, such as the DGFS Meeting.
Many leading companies attend the event. Among them are Bosch Rexroth, Henkel AG, IDECO GmbH, and Schmidt + Clemens GmbH. The notable exhibitors also feature ThyssenKrupp Group, FUJIFILM, IMERYS, and LOI Thermprocess GmbH. Because of the importance of thermal processing, many industries attend the fair. These include the metalworking sectors, such as foundry and metallurgy. They also encompass mechanical engineering, construction, services, trade, commerce, automotive, and aerospace. Furthermore, the fair receives representatives from the ceramics, energy, chemical, and military industries. The petroleum, household appliance, and commercial heat treatment sectors are also present.
THERMPROCESS Dusseldorf Accommodation
Procure suitable accommodation for THERMPROCESS before all the good deals are taken with Travel 2 Fairs Ltd. All that is necessary is to inform us about how many rooms you need, how much you wish to spend, and your desired location. Travel 2 Fairs Ltd manages the rest. Reserve resorts close to Messe Dusseldorf to gain valuable access to public transport. We can advise you on the best routes to take to the venue. Asides from affordable hotel accommodation for exhibitions, we also provide transport services. One way to travel to your hotel is to have a rent-a-car wait for you at the airport. Another is to schedule an airport transfer in both directions.
Event information might be outdated because of the coronavirus pandemic. More additional information is available from the organiser.
Past Iterations
THERMPROCESS 2015
The 2015 iteration of the event continued the success of THERMPROCESS 2011. Close to 300 exhibitors presented wares on over 10 300 m2 of event space.
THERMPROCESS 2019
The 2019 rendition of the trade fairs signified a new turnout record for "Bright World of Metals". The events featured around 72 500 visiting specialists from 118 nations as well as around 2,360 exhibitors. Among the most notable details about the edition's rates was the high concentration of foreign country representatives. 70% of the exhibitors and 66% of the visitors had travelled from abroad.
Our visitors
for the event
Our
Clients