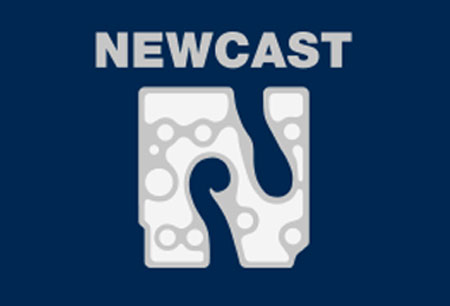 NEWCAST 2027
(21 June 2027 - 25 June 2027 )
Organizer:
Messe Dusseldorf GmbH
About the
event
Update
NEWCAST 2027 will occur as a live trade exhibition between 21.06.2027 and 25.06.2027. It will take place in Messe Düsseldorf in the absence of strict coronavirus safeguards. This is due to the country countermanding its pandemic restrictions. It will coincide with GIFA 2027, THERMPROCESS 2027, and METEC 2027.
Preface
NEWCAST (Newcast Düsseldorf) is one of the four trade fairs that comprise the quadrennial Bright World of Metals event. It coincides with GIFA, METEC and THERMPROCESS and presents the most recent metalworking conceptions. The trade exhibitions attract over 78 000 trade visitants and more than 2 200 exhibiting firms from over 120 countries. Participants incorporate international buyers, end users, and experts. Additionally, the event receives decision-makers with immediate involvement in investing options. Such attendants comprise 66% of the visitor group.
About NEWCAST
NEWCAST Düsseldorf receives participants from the heat engineering and metalworks industries. This includes representatives of the metalworking, welding technology and hardware tool sectors. Additionally, the trade fair is attended by the automotive, safety, and manufacturing industries.

The Newcast exhibition in Düsseldorf features a diverse range of showstoppers as part of its support programme. This includes the Newcast Forum, ecoMetals Day, and #P2X Conference. It also incorporates the comprehensive exhibition, which features six exposition segments. Participants should also opt to take part in the various special sub-events that represent the current focus theme. Examples include decarbXpo.

Newcast's exhibitor list features leading enterprises such as:
ABB;
Bosch Rexroth;
Carl Zeiss;
FUJIFILM;
Saint-Gobain;
Schmidt + Clemens;
Schneider Electric;
Siemens AG Smart Infrastructure;
Siempelkamp Giesserei;
ThyssenKrupp Materials Trading.
NEWCAST Accommodation
Secure appropriate lodgings for NEWCAST with Travel 2 Fairs Ltd. All that is required is to inform us about the required types and number of rooms, your spending budget, and your sought-after location. Travel 2 Fairs Ltd handles the rest. Reserve lodgings adjacent to Messe Düsseldorf. This will improve your commuting time by gaining invaluable public transport access. We can inform you of the top-quality routes to take to the locale. Apart from reasonable lodging accommodation for expositions, we likewise offer transportation services. One travel method to your hotel is to have a rentable car expecting you at the aerodrome. Alternatively, you can schedule a two-way airport transfer.
Information about the event may be out-of-date due to the pandemic. More information is available from the organiser.
Past Iterations
NEWCAST 2023
The 2023 iteration of NEWCAST coincided with GIFA 2023, METEC 2023, and THERMPROCESS 2023. The events occurred as part of Bright World of Metals 2023. The renditions were held in Messe Düsseldorf between 12-16.06.2023. The events received 63 300 visitants from 114 nations, with 58% being executives, 78% having concrete investment plans and 69% representing a foreign country. They examined the wares of around 2 200 exhibiting firms from 56 countries, with 76% travelling from abroad.
Our visitors
for the event
Our
Clients