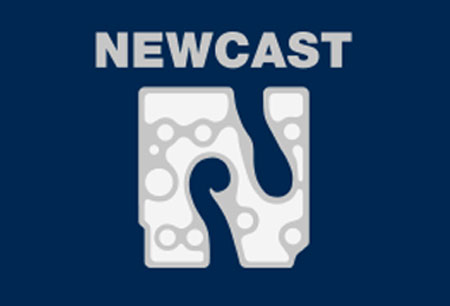 NEWCAST
(12 June 2023 - 16 June 2023 )
Location:
Germany , Düsseldorf
About the
event
A Brief Introduction
NEWCAST oversees casting technology manufacturing that has applications in numerous fields from vehicle manufacturing and aerospace tech to plant technology. This is the international trade fair you can't afford to miss as it's going to round up all the newest casting technologies to rise in the four-year span between editions. Another reason to mark the dates in your calendar is the sheer wealth of custom-made cast products – all under one roof in Düsseldorf, Germany. It's one of the more tightly specialized events, which is why you can look forward to seeing somewhere around 400 exhibitors and nearly 4000 industry insiders.
An Industry Profile
There are many reasons to want to make it to NEWCAST, if you're working in the casting sector. On one hand, it's the procurement platform to keep in mind for a complete representation of value chains. Product categories encompass cast iron, cast steel, casting machines, casting materials, casting processes, casting products, malleable iron, permanent mould processes and logistics. Then there is the Newpart Innovation Park, which focuses on forged and sintered parts and how to create them effectively. Partake in the numerous seminar and conferences held together in the Newcast Forum, which is the preeminent source of fresh information and news in the industry as a whole.
Travel 2 Fairs Takes You There
Travel 2 Fairs ltd is the one stop shop for hotel accommodation for trade fairs and provides you with a way to book your entire trip in one sitting. Finding the right hotels for NEWCAST takes little time and saves your efforts since you have access to our vast network of hotels in Düsseldorf. You tell us what you seek in your accommodation and we send you a curated list with suitable offers. Whether you seek hotels near NEWCAST or wish to see sights and rest in a quiet part of the city, we book you a room that saves you money and locates you close to public transport.
Our visitors
for the event
Our
Clients