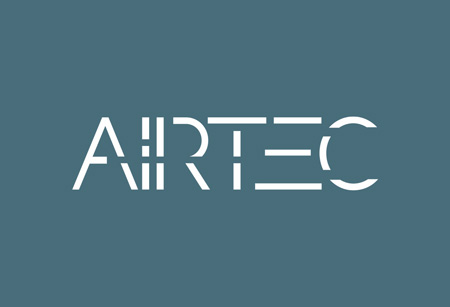 AIRTEC 2024
( 8 October 2024 - 10 October 2024 )
Organizer:
Airtec GmbH & Co. KG
About the
event
Update
AIRTEC 2024 will occur as a live trade exposition between 08-10.10.2024. The event will be held in Messe Augsburg. The scale will not feature coronavirus precautions due to the repealing of the country's pandemic restrictions.
Calling Card
Established in Munich, Germany, AIRTEC is the go-to trade fair for the aeronautic and aerospace supplier industries on the territory of Europe. The event has been a source of inspiration and new technologies, as well as a networking platform and a highly influential conference. Whatever role you perform in the aerospace industry, AIRTEC is the ideal location to meet with your peers and make valuable connections. Editions are held every year at the MTC during October and bring you the very best in new concepts and solutions. The pandemic as well as the push towards a greener, more sustainable future has opened for a new chapter in aerospace, and AIRTEC is where that future takes shape as we speak.
Business Potential
What attracts exhibitors to attend AIRTEC year after year is the access to superior sales leads. All exhibitors can tap into the B2B meeting feature, where buyers and sellers are paired off by a B2B matchmaking program. This process takes place during the six weeks before the event, so as soon as you arrive at AIRTEC, you can simply meet with your matches without putting in any effort. The exhibition portion is known for its large assortment. Experience the full value chain by seeing advancements in anti-collision systems, avionics, electronics parts, emergency equipment, cargo space equipment, cabin interiors, engine parts, ground support equipment, motors, hydraulics, mounting devices and sensors. You will recognize names like BOSCH, Hanse-Aerospace, EHang, diondo, ARGO DI, Air Liquide and Gustav Klein.
Did You Know?
The conference is one of the defining features of AIRTEC. Organisers are keen to give the stage to specialists and experts, who are designing the next generation of technologies. Currently the biggest topic of all has to do with zero-emission aviation. How do we reduce pollutant emissions from aircraft? One way would be to invest in electrical flight via unmanned aerial vehicles. There is a lot of potential associated with electric aircraft and that's what Benjamin Heese and Florian Hilpert will talk about during the 2022 conference. Another approach towards zero emissions lies in the development of hydrogen as an energy storage, which has the potential to be revolutionary. Other topics also include new ways to transform supply chains, concepts of urban mobility and the next big trend in satellite technology.
Your Hotel Room in Munich
The first step towards a successful business trip to AIRTEC is to decide where you're going to stay. Travel 2 Fairs Ltd works with you to create the perfect hotel booking based on your budget and personal taste. Working with large groups is no problem. We have experience accommodating groups as many as over twenty. Our database features hotels in Munich across all price points. Do you want economy or luxury? Whatever your choice, know your hotel reservation will be close to the MTC in Munich for a quick commute. Travel 2 Fairs Ltd takes care of all your logistical needs. Whether you want to rent a car or arrange for an airport transfer to your hotel, we do it all and do it at affordable rates.
Past Editions
AIRTEC 2021

The 2021 edition of AIRTEC took place between the dates 26.10.2021 – 28.10.2021 as a live exhibition. The event took place at the MTC Munich, with the hosting venue featuring the latest Covid-19 prevention measures. Such included precautions such as social distancing, as well as mandatory face masks. The edition featured 1200 participants – a 70% increase from the previous edition.
AIRTEC 2022
The 2022 iteration of AIRTEC occurred as a live trade exhibition in Messe Munich between the 26th and 28th of October 2022. The hosting location did not feature coronavirus safeguards due to the removal of the country's pandemic restrictions. The event was attended by 2 160 exhibiting companies from 60 countries.
AIRTEC 2023
AIRTEC 2023 occurred as a live trade exposition between 25-27.10.2023. Like the 2022 format, it did not feature coronavirus precautions. The iteration was attended by 350 exhibitants from 30 nations and 6 000 visitants.
1200+
professional visitors
120
international exhibitors
Our visitors
for the event
Our
Clients