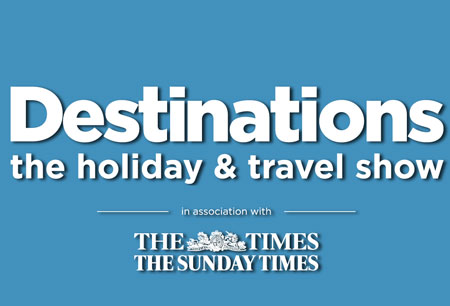 Destinations Manchester 2024
(11 January 2024 - 14 January 2024 )
Organizer:
Clarion Events
About the
event
Update
Destinations Manchester will take place in 2024 as a live trade show. The event will be held at the Royal Geographical Society in London, the UK. While at present the safety measures have been removed, attendees should note that it is highly advisory that they wear face masks indoors. The hosting dates for the event are set between the 11th and 14th of January 2024.
Preface
Travel professionals find it useful to talk with peers, study current market trends for holiday destinations and showcase their own services and packages at Destinations Manchester. The international trade show is a long-standing part of UK cultural life and has enjoyed a growing following among exhibitors in tourism and visitors alike. Hundreds of tourist boards, tour operators and cruise companies will be at the event. Given the scale and popularity, Travel 2 Fairs ltd recommends you get your hotel booking online as soon as possible. We have just the offers for you!
It's time to change how business travel is done. Forget about doing all the research for yourself—a team at Travel 2 Fairs works to present you with hotels for Destinations Manchester in accordance to your wishes. You save money on room rates, time commuting and are surrounded by colleagues and peers. What's even better is that it takes us no more than a single business day to finish the job! The program is truly diverse. The MASTA Travel Health Zone brings in a team of nurses to spread awareness about health requirements and information for all destinations. There is also the Food & Travel Stage and Travel Photography Masterclass.
Past Iterations
Destinations Manchester 2023
The 2023 iteration of the event occurred between the 12th and 15th of January 2023 in the Royal Geographical Society in London. It took place as a live trade exhibition without coronavirus safeguards in place. This was because the country countermanded its pandemic restrictions. The iteration was attended by 67 exhibiting brands.
Our visitors
for the event
Our
Clients