Expo Riva Schuh
(15 January 2022 - 18 January 2022 )
Venue:
Riva del Garda Fiere
Location:
Italy , Riva Del Garda
About the
event
A Brief Introduction
Seeking to place your footwear on the global market? Expo Riva Schuh is known as the right platform to give your shoe collection the right visibility to meet with interested buyers operating in Europe and beyond. The international trade fair takes the stage in Riva Del Garda, Italy, twice a year to keep with each season's trends and influence tastes on the highest possible level. You'll be competing with 1,455 other exhibitors from 37 different nations to get the attention of above 12,000 trade visitors with real buying power.
An Industry Profile
Expo Riva Schuh is exciting because it has a variety of exhibitors. You have agents, direct manufacturers, importers and exporters, and manufacturing suppliers. This creates a fun dynamic during the fair, where you have excellent opportunities for partnerships and growing your industry network. Expo Riva Schuh also specializes its focus onto volume production footwear at a mid-range price point. Collections are brought out early before their release, which gives you the opportunity to take early orders prior to release, take initial reactions and fine-tune production plans, if necessary. The motto at Expo Riva Schuh every year is "business first!"
Travel 2 Fairs Takes You There
It's easy to snatch hotels close to Expo Riva Schuh, when you have an expert team working on your behalf. Travel 2 Fairs ltd is known to provide hotel accommodation for trade fairs efficiently and fast. How do we do this? We assign to you a personal travel assistant, who is always available to talk and works on your stay exclusively. They curate a list with the appropriate hotels in Riva Del Garda picked to save on your business travel expenses. To further make your experience easier, we also advise you on the best public transport routes to take!
Our visitors
for the event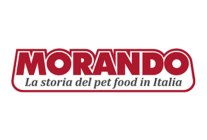 Everything perfect. Thanks for your service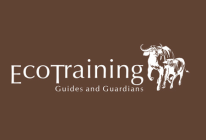 Corne Schalkwyk
Novum Hotel Lichtburg am Kurfurstendamm
ITB BERLIN
I was very happy with my stay at Novum Hotel Lichtburg am Kurfurstendamm***. I'm happy with the standard. It is clean and very well located. And for the price you pay is worth it. Thank you very much. For next edition I will make sure to let you know.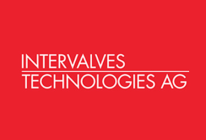 Hi Megan,
Many thanks for your message. Everything worked very well and the hotel is clean and conveniently located.
Best regards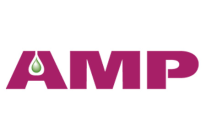 Dear Tom
Your mail was unfortunately in the undesirable box !
I do really thank you for your help, mainly before our travel because it was very very helpful for me.
The hotel « Zum Deutschen Eck » was perfect for what we wanted and a special mention for the person at the reception : he was very nice and competent.
The hotel was clean and very arranging so perfect for all our next K fairs for sure !
I wish you a nice day and will not hesitate to call you when we will have a need.
Best regards,

My son and myself were very satisfied with Alphe-Hotel Garni. The rooms were very convenient and the breakfast was also excellent. You can offer this hotel for other people, too, they`ll be satisfied, too. The S-bahn station Ditzenbach/Sternberg could be reached in 5-7 minutes. (walking) Thank you for offering it to us. I don`t know when my next trip will be, that time I`ll call you for your help.
All the best,
Margit Margit Gruber-Torok DS Budapest Kft- Hungary Alpha-Hotel Garni hotel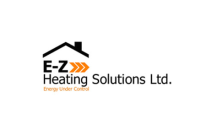 Hello Megan
Sorry for the delay in replying. The Hotel Demidoff was very good. It was on the red line (underground)very close to Lima Station, in a good shopping area of the city. And easy to get to the exhibition from there. (one tube ride.) Also it was within walking distance of central train station. Nice clean room, The staff were very helpful and there was always someone on duty at the desk. There was a good selection for breakfast in the mornings. Overall it was an ideal choice for my visit to the exhibition, and I would recommend it for a short stay in Milan. Many thanks for your help and I will be in touch in the future.
Tony Kinsella,
E-Z Heating Solutions Ltd. for MCE 2014 in Italy in Milan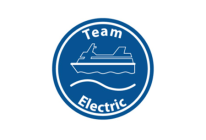 I haven't heard anything from them and I assume everything was great. The service that Mr. Tom Parker provided was excellent.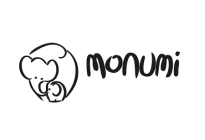 Dear Nick,
Thank you very much for your fruitful assistance in searching hotel for our stay in Nuremberg. Your support was fast, flexible and very friendly. Thanks to this we had comfortable and quiet hotel half an hour from Nuremberg Fairs place for reasonable price. I do appreciate your professional attitude and will recommend your service to my colleagues. We will be in touch for next our fairs trips for sure.
My best and warm regards,
Anna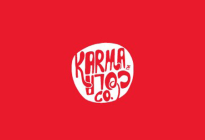 Chris Morrison
ibis Nurnberg City am Plarrer
BIOFACH
Thanks for your assistance in finding a hotel for Biofach 2020. The Ibis was in a good central location and met expectations. Regards Chris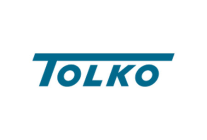 This hotel was in a great location, very close to the main train station.
There are tons of restaurants and sight seeing opportunities within walking/biking distance. The value/price was much better than the hotel I stayed at 4 years ago when I attended the Ligna show.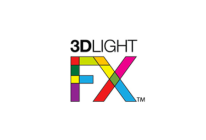 Tom is great! He always got back to me right away with the best prices!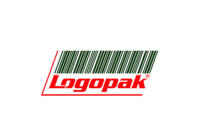 Mr Alejandro Benitez
B&B Hotel Stuttgart-Bad Cannstatt
LogiMAT
Your service:

Positive:
- There was always an answer within a few hours.
- There were friendly reminders, should one have forgotten something.

Hotel

Negative:
- There was little choice at breakfast.
- For weekend arrivals the reception is empty.
- The windows could not be opened due to laws/ ordinances.

Positive:
- The train is 3 - 5 minutes walk away.
- There are some good restaurants nearby
- On request you got the key to open the window
- There were shopping facilities (supermarkets) nearby
- The hotel offers parking possibilities; (Otherwise there is a parking garage 100 m away)
- The parking spaces at the hotel are free of charge

Best Regards,

Alejandro
Our
Clients