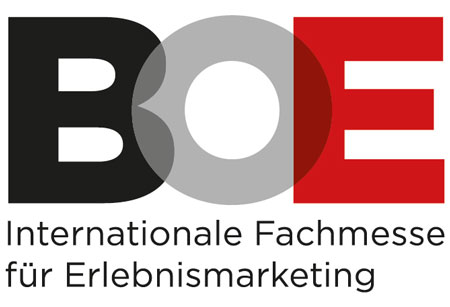 BEST OF EVENTS INTERNATIONAL 2024
(17 January 2024 - 18 January 2024 )
Location:
Germany, Dortmund
Organizer:
BEST OF EVENTS GmbH
About the
event
Update
Best of Events International 2024 will take place between the 17th and 18th of January 2024. The format of the event will be face-to-face and will take place at Messe Dortmund. The venue will not feature strict coronavirus safeguards. This is because of the country countermanding its pandemic restrictions.
Calling Card
Based in Dortmund Germany, BOE INTERNATIONAL is an international trade fair for business communication, live marketing, events and conference services. Also known as Best of Events, the fair covers the entire value chain of technology, equipment, and practices for organising live events. The Messe Dortmund hosts the two-day editions at the start of January each year. The live events' industry is already making a strong comeback and there are a lot of new opportunities and niches to explore now. This is the result of how the coronavirus pandemic has changed how big indoor events are being put together.
Business Potential
BOE INTERNATIONAL creates synergy between all related fields thanks to its superior offering of products and solutions. Exhibitors fall in four distinct product areas: MICE, Digital, Technology & Scenography, and Safety & Security. Together they turn the trade fair into the preferred stop for buyers to get everything they need for future event organisation. BOE INTERNATIONAL is mainly a European event and exhibitors come from Germany, Austria, the Netherlands, the UK, Belgium, France, and Italy. In terms of audience, you will come across representatives from:
hotel industry and gastronomy;

film, radio, and television;

event technology;

trade fair and exhibition construction and event agencies;

industry, trade and the service sectors.
The majority are in positions of power like decision makers in marketing, buyers and project managers. Their main objective is to perform market research and find new suppliers.
Did You Know?
BOE INTERNATIONAL works tirelessly to add value to its visitors' experience. The most recent development is the hybrid format. The digital RoadToBOE is now further strengthened by the addition of the BOE connect. This new online platform connects the international event industry gives exhibitors a chance to do digital networking well before the physical event, which lines up potential partners and meetings ahead of time. The trade fair is also supplemented by the BrandEx Festival, which is held one day before the actual event, and the BrandEx Awards. You also get to experience top experts and thought leaders sharing new trends and industry knowledge via talks and presentations in thematic forums. New talent has an easy time learning how the industry works and plenty of chances to connect with future employers.
Your Hotel Room in Dortmund
Travel 2 Fairs Ltd makes it easy to book hotels for BOE INTERNATIONAL and stay within budget. Business travel should be affordable, and it's why we commit to working at every price point. Do you prefer budget accommodation to pricey hotels? We send you the most affordable hotel deals in Dortmund, Germany, and it doesn't matter whether you're travelling alone or in a group of over twenty people. You stay in a great hotel with access to public transport that's close to the Messe Dortmund. Do you wish to drive around the city, but are flying in? Travel 2 Fairs Ltd is also a rent-a-car vendor. Perhaps you want to get to your hotel quickly upon arrival. Arrange a private airport transfer for your group!
Past Iterations
BEST OF EVENTS INTERNATIONAL 2023
The 2023 iteration was a live trade exhibition held between the 11th and 12th of January 2023 at Messe Dortmund. The locale did not include coronavirus safeguards. This was because the country countermanded its pandemic restrictions. The iteration was attended by 9 000 visitants, with 90% considering attending the next rendition.

Our visitors
for the event
Our
Clients