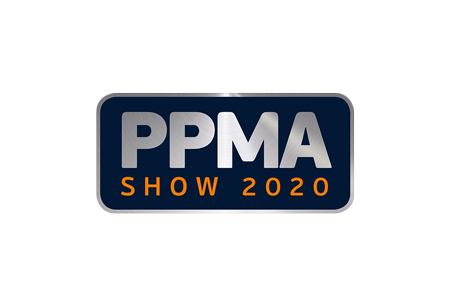 PPMA SHOW
Location:
UK , Birmingham
About the
event
Update
The next in-person edition of PPMA Show will take place between 27.09.2022 - 29.09.2022. The event will occur at NEC Birmingham, with the hosting venue featuring the latest and strictest Covid-19 prevention measures. The measures will include safeguards such as social distancing and mandatory wearing of masks in indoor spaces. Attendees should also note that as part of the UK travel restrictions, they must present a negative PCR test result that is taken no earlier than 2 days before arrival.
PPMA Show Birmingham – A Brief Introduction
Based in Birmingham, UK, PPMA Show Birmingham is the top trade show for the packaging and processing industry in England with a wide reach to the rest of Europe and beyond. Editions see a total of 350 exhibitors and 1500 brands on display in the exhibition halls, while the audience often exceeds 8000 professional visitors.
PPMA Show Birmingham serves as an important meeting point between a variety of industries. There's representation from food and beverage, pharmaceuticals, personal care products, household products, building supplies and materials, pet food and pet care, e-liquids and so much more.
An Industry Profile
PPMA Show Birmingham maintains a large product portfolio – labelling, filling, robotics, bottling plants, automation, industrial vision systems packaging machinery, machinery components and tools. The companies you can see present at the show include names such as UPM Conveyors, New Code, Mitsubishi Electric, Swanstone LTD, Omron Europe and Nestle UK.
There's a lot to do at PPMA Show Birmingham from attending the long-line of lectures and keynote speeches to building new business relationships in the enterprise zone. Sustainability has been on everyone's minds especially due to how consumers prefer recyclable, zero-waste packages.
Travel 2 Fairs Takes You There
Travel 2 Fairs ltd guarantees a smooth planning process behind your hotel accommodation for the PPMA Show Birmingham. A personal travel assistant consults with you on the most important aspects of your business trip and submits the top hotel rates on the market. All within a business day.
Select the best hotels near The NEC and enjoy a quick commute to the exhibition grounds. In the years we've been active, our team has handled groups of over twenty attendees. Travel 2 Fairs ltd is also very comfortable with making a hotel reservation for PPMA Show Birmingham for a single traveler.
Past Editions
2021
The 2021 edition of PPMA Show took place between 28.09.2021 and 30.09.2021 at the NEC Birmingham. The hosting venue featured the latest Covid-19 prevention measures to ensure the safety of attendees. Such included social distancing precautions, according to which attendees had to maintain a physical distance of 1.5 metres at all times. The edition featured over 250 exhibitors and a total of 1250 brands.
Our visitors
for the event
Our
Clients