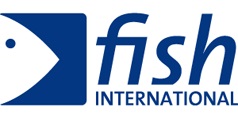 fish international 2024
(25 February 2024 - 27 February 2024 )
About the
event
Update
Fish International 2024 will be held as a live trade exposition at Messe Bremen. It will occur between 25-27.02.2024. The locale will not incorporate coronavirus precautions due to the repealing of Germany's pandemic restrictions.
Introduction

Demands for fresh fish have always been high, and fish international answers the many questions and challenges facing fish production and processing through technological advancements. The international trade fair sees over 230 international exhibitors reveal the best practices, new technologies and emerging trends in the field in Germany. As there will be more than 10,000 trade visitors in attendance, it's a good strategy to look for hotels close to the Messe Bremen and the place to start your search is Travel 2 Fairs Ltd.
Travel 2 Fairs Ltd has one goal – to present you with an online hotel reservation for trade fairs that's affordable and meets all your needs. To achieve this, we rely on an extensive network of hostels, hotels, and apartments all over and surrounding Bremen. With us, you always book rooms near a bus stop or train station to make your commute short. All conditions to help you get the most out of fish international. Programming features social functions to promote networking, workshops on logistics, talks from leading experts and two award ceremonies that celebrate true excellence and foster community.
Past Editions
2020
The 2020 edition of Fish International featured around 303 exhibitors and more than 10,000 visitors. The event took place as a live exhibition, with 29 countries attending the fair. The event took place at Messe Bremen.
2022
The 2022 edition of Fish International took place between 04.09.2022 and 06.09.2022. The format of the event was face-to-face, without strict COVID-19 prevention measures in place. The hosting location, Messe Bremen, did not feature such measures due to the removal of the domestic restrictions. The event was attended by 320 exhibitors from 27 countries. Following the success of the edition, organisers announced that they will proceed with the hosting of the next edition.
Our visitors
for the event
Our
Clients