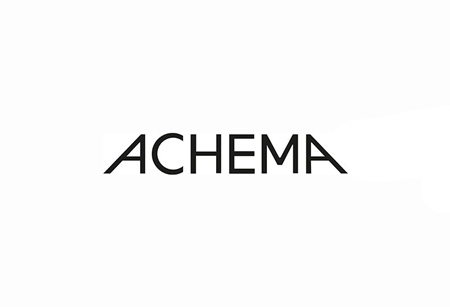 ACHEMA 2024
(10 June 2024 - 14 June 2024 )
About the
event
Update
ACHEMA 2024 will occur in Messe Frankfurt in a live trade exhibition format. The venue will not feature strict coronavirus safeguards. This is due to the removal of Germany's domestic restrictions and travel limitations. The event will take place between the 10th and 14th of June 2024.
Preface
ACHEMA is the meeting hub for the chemistry-, pharma-, and F&B production-related sectors. It is where professionals learn about the latest challenges, innovations, and trends. It also serves as one of the largest buying platforms in Europe for the three industries and occurs every three years.

ACHEMA is hosted at Messe Frankfurt in Germany in early June. It attracts a diverse audience, including engineers, lab assistants, commercial staff, forepeople, and technicians. Additionally, physicists, chemists, trainees, students, and academics attend the trade show. So do entrepreneurs and innovators. Material developers, technology/automation providers and lab equipment/processing components producers also take part. Furthermore, attendants include R&D specialists and members of the optics sector.

Because of its importance, ACHEMA receives a high number of participants. For instance, its editions often receive approximately 150 000 attendants. One edition, for example, received 145 000 trade visitants and around 3 700 exhibitor firms. Many nations attend ACHEMA, including the United States, the Commonwealth of Australia, India, Mexico, the People's Republic of China, and Spain. Such participating nations comprise 54% of the participant group. A notable detail about the event is that 76% of the attending are highly pleased with their attendance.
About ACHEMA in Frankfurt
ACHEMA is a trade fair with an extensive support programme. This includes a comprehensive exhibition where leading companies and start-ups exhibit their wares. Another main sub-event with ACHEMA's support programme is the ACHEMA Congress. It is the location for meeting C-level executives, leading experts and scientists. The PRAXISforums is another main sub-event. They provide more insights into the topics covered by the exhibition groups and consist of brief presentations. Likewise, the ACHEMA Start-up Award is among the leading sub-events in the support programme. It allows start-ups to gain recognition for their innovations. The ACHEMA Media Award is similar to the Start-up Award. It lauds media content authors who make science and technology public-accessible.

ACHEMA's exhibitor list features leading companies such as:
ABB AG;
Amazon Technocast;
BASF;
Beckhoff Automation;
Evonik Industries;
Hamamatsu;
Heinkel;
Hexagon;
Liebherr;
Saint-Gobain;
Schneider Electric;
Siemens;
Teledyne.
The chemical, pharmaceutical, engineering, laboratory technology, biotechnology, safety, packaging, and food processing industries attend the fair.
ACHEMA Frankfurt Accommodation
Procure suitable accommodation for the ACHEMA exhibition before all the good deals are taken with Travel 2 Fairs Ltd. All that is necessary is to inform us about the rooms you need, how much you wish to spend, and your desired location. Travel 2 Fairs Ltd manages the rest. Reserve lodgings adjacent to Messe Frankfurt and gain valuable access to public transport. We can advise you on the best routes to take to the venue. Aside from affordable hotel accommodation for exhibitions, we also provide transport services. One way to travel to your hotel is to have a rent-a-car wait for you at the airport. Another is to schedule an airport transfer in both directions.

Event information may need to be updated because of the coronavirus pandemic. More information is available from the organiser.
Past Iterations
ACHEMA 2021
ACHEMA 2021 took place in digital format. This was necessary due to the coronavirus pandemic. The iteration occurred between the 1st and 30th of June 2021. It received a total of 960 exhibitor firms from 38 countries. 15 000 visitants attended the digital edition.
ACHEMA 2022
ACHEMA 2022 took place as a live event in Messe Frankfurt between the 22nd and 26th of August 2022. It did not feature coronavirus safeguards. This was because of the removal of the country's pandemic-related restrictions. ACHEMA 2022 featured over 2,200 exhibitors from over 50 nations and 70 007 visitants from 127 countries.
56%
international exhibitors from 55 countries
Our visitors
for the event
Our
Clients