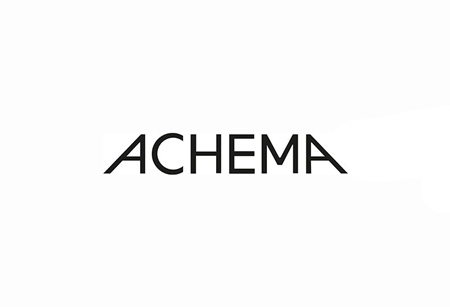 ACHEMA
(10 June 2024 - 14 June 2024 )
Location:
Germany , Frankfurt am Main
About the
event
Update
ACHEMA 2024 will occur at Messe Frankfurt. The face-to-face exhibition will not feature strict COVID-19 protective measures. This is due to the improving pandemic situation, which resulted in the lifting of the domestic restrictions as well as the travel limitations. The event will take place between the dates 10.06.2024 and 14.06.2024.
Calling card
ACHEMA is the meeting hub for the chemical, pharmaceutical, and food production industries. It is where professionals learn about the latest challenges, innovations, and trends. It also serves as one of the largest buying platforms in Europe for the 3 industries. The fair additionally enables professionals for the industries to network and form new connections with partners, buyers, and others. It takes place once every 3 years. ACHEMA is hosted at Messe Frankfurt in Germany in early June.
Business profile of the event
ACHEMA attracts a diverse audience from the chemical, pharmaceutical, and food production industries. These include engineers, lab assistants, commercial staff, foremen, and technicians. Additionally, physicists and chemists, trainees, students, and academics also attend the trade show. So do entrepreneurs and innovators. Material developers, technology/automation providers and lab equipment/processing components producers also attend. Furthermore, attendants include R&D specialists and members of the optics sector. Attending companies at ACHEMA feature leading enterprises such as Allegheny Bradford Corporation.
Did you know?
ACHEMA can help professionals in completing three important goals. These include receiving inspiration by learning about new ideas, novelties, or trends. Also, it allows them to expand their specialist knowledge. The fair also allows them to receive a full overview of the industry. ACHEMA additionally enables professionals to gain recognition and drive sales. This is due to the event allowing them to conduct business on-site and take part in events as presenters. The fair, furthermore, promotes networking with current and future partners, including opinion leaders.
ACHEMA is a trade fair with an extensive support programme. This includes a comprehensive exhibition where leading companies and start-ups exhibit their wares. The product portfolio of the exhibition features categories from the whole supply chain. These include pumps, compressors, material testing, laboratory and analysis technology. It also included security systems, alternative feedstock and others. Often, safety and sustainability are among the main areas of focus at the exhibition. The sub-event allows professionals to examine live various products and conduct business onsite. It also enables them to gain recognition and network with other specialists.
Another main sub-event with ACHEMA's support programme is the ACHEMA Congress. It is the location for meeting C-level executives, leading experts and scientists. This includes researchers, developers, and users. The Congress allows professionals to discuss new developments and solutions for current challenges. It is also where such specialists can learn about visionary technology cases. The Congress features different types of lectures led by experts, entrepreneurs, and researchers. These include discussion roundtables, tandem talks and others.
The Congress focuses on several exhibition groups. Among them are engineering, mechanical processes, thermal processes, and industrial/labour safety. Focus groups also feature instrumentation, laboratory, analytical, pharmaceutical, packaging, and storage techniques. Many lectures also address literature, information, learning and teaching aids. Pumps, compressors, valves, fittings, research, and innovation are also focus groups. So is the rather recent Digital Hub. These groups contain different topics, which change for each edition. These can vary from fossil-free production to laboratory and analytics. Examples include power-to-x processes, hydrogen, bioprocessing, and others. The discussions can present for conversation one or more aspects of the topics. This can include what innovations are needed and what is workable from a technical POV. The sub-event can be quite valuable for research, development, or operations professionals.
The PRAXISforums is another main sub-event. They provide more insights into the topics covered by the exhibition groups. They consist of brief presentations. The presentations discuss production challenges, best practices and ready-to-use technologies. ACHEMA Start-up Award is among the leading sub-events in the support programme. It allows start-ups to gain recognition for their innovations. The Award lauds solutions which are business-sound and highly innovative. The ACHEMA Media Award is like the Start-up Award. It lauds media content authors who make science and technology public-accessible. The focus is on chemistry, process engineering, environmental technology and biotechnology topics.
ACHEMA can be beneficial for engineers, lab assistants, commercial staff, work supervisors, and technicians. Additionally, physicists and chemists, trainees, students, and academics, should consider attending. Material developers, technology/automation providers and components producers should not overlook visiting. Furthermore, R&D specialists and members of the optics sector should opt to attend as well.
Your Hotel Room in Frankfurt
Invest in your business trip with hotel accommodation selected for your specific need. Travel 2 Fairs Ltd works with you to send you hotels in Frankfurt with an ideal location and price tag. This allows you to select the hotel offers that work best for you. Such as placing you near Messe Frankfurt for a quicker commute. We have long worked with large groups, so you can query for parties of twenty people and more. The entire registration process takes up to a day, and you leave all details to us. Also, Travel 2 Fairs ltd assists with logistics as well. You can request a rent-a-car or an airport transfer in both directions, whether it is private or shared.
Logistics
ACHEMA is a triennial trade show that takes place for 5 days. DECHEMA Ausstellungs-GmbH organises the event at Messe Frankfurt. Visiting hours tend to be between 9 am and 6 pm. Messe Frankfurt is an easy-to-reach venue. This includes transport hubs such as the Frankfurt Airport and the Central Station. For instance, you can arrive at Messe Frankfurt from the central station by taxi or by train. By taxi, you will arrive at the show grounds in about 10 minutes. Via train, you will reach the venue from the station in 17 minutes. When travelling from the airport, you can opt to order a taxi or using public transport. A taxi will permit you to arrive at the exhibition centre in about 20 minutes. The same distance will take 50 minutes should you opt to use public transport.
Frankfurt is one of the leading metropolitan communities in Germany. It has extensive railway and highway connections that connect it to other cities. This permits you to arrive at Messe Frankfurt from neighbouring areas with ease. For instance, there is a rail route between Offenburg and Frankfurt. It permits you to arrive at the location in 2 hours. Frankfurt offers many accommodations and dining options. Among them are hotels, apartments, hostels and guest houses. Eating alternatives feature cafés, clubs, restaurants, bars, and others. While considering where to stay, opt for areas such as the Altstadt.
Audience and Statistics
Because of its importance, ACHEMA receives a high number of participants. For instance, its editions often receive around 150,000 attendees. Its 2018 edition, for instance, received 145000 trade visitors and around 3700 exhibitors. Many nations attend ACHEMA including countries such as:
USA
Taiwan
Bahrain
Australia
India
South Korea
Mexico
Norway
Malta
Austria
UK
Canada
Israel
China
Italy

Spain
Czech Republic
Portugal
Thailand
Latvia
Bulgaria
Romania
Poland
Belgium
Turkey
Finland
Serbia
Slovenia
Germany
France

New Zealand
Greece
Japan
Belarus
Switzerland
Russia
Malaysia
Sweden
Denmark
Netherlands
Cyprus
Peru
Hungary
Croatia
Vietnam
The chemical, pharmaceutical, and food processing industries attend the fair.
Past Editions
2021 Edition
ACHEMA 2021 took place in digital format. This was necessary due to the ongoing COVID-19 pandemic. The edition took place between 1.06.2021 and 30.06.2021. It received a total of 960 exhibitors from 38 countries. 15,000 attendees attended the digital edition.
2022 Edition
ACHEMA 2022 took place as a live event in Messe Frankfurt between 22.08.2022 and 26.08.2022. It did not feature Covid-19 safety measures. This was because of the removal of the country's pandemic-related restrictions. ACHEMA 2022 featured over 2,200 exhibitors from over 50 nations and 70,007 visitors from 127 countries.
56%
international exhibitors from 55 countries
Our visitors
for the event
Our
Clients