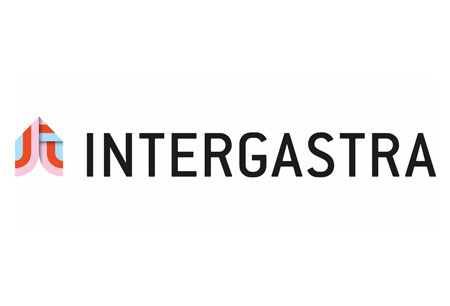 INTERGASTRA
( 3 February 2024 - 7 February 2024 )
Location:
Germany , Stuttgart
Organizer:
LandesMesse Stuttgart GmbH
About the
event
Covid-19 Event Update
Due to the ongoing pandemic and its latest complications, the 2022 edition of INTERGASTRA has been cancelled. The event will take place in 2024 as a face-to-face exhibition between the dates 3.02.2024 - 7.02.2024. The event will be held at Messe Stuttgart in Germany. The hosting venue will feature the newest Covid-19 prevention measures. This will include safety precautions such as the 3G entry policy. Attendees will be required to present documents such as negative test results before entering the venue. Such documentation must also be shown upon arrival in Germany due to the travel restrictions.
A Brief Introduction
INTERGASTRA takes you on a fun journey through practices and trends of the moment where the tourism, restaurant, catering and hospitality industries are concerned. The international trade fair is the premier platform for discussions and presentation of innovative gastronomy and has been a massive hit since its inception. Stuttgart, Germany hosts the event once every two years and you can expect a turnout of around 98,000 professional visitors on average. It's an impressive number and excellent opportunity to branch out and extend your reach. Over 1400 exhibitors are set to have a stall at the upcoming edition.
An Industry Profile
Why are almost 100,000 industry insiders drawn to INTERGASTRA? The trade fair is always at the cutting edge of creativity and forward thinking in all aspects especially where presentation is concerned. Another strong feature is the comprehensive product portfolio that sees every aspect of the value chain – beverages, delicatessen foods, foodstuff, luxury foodstuff, cooking equipment, confectioner's equipment, cutlery, cafe furnishings, cash systems, computer technology, consumer electronics, fitness apparatus, hotel equipment, sanitary equipment and saunas to name a few. It's the perfect opportunity to generate buzz and benefit from the cross-sale effect.
Travel 2 Fairs Takes You There
Travel 2 Fairs ltd has made a mark in the business travel sector and allows you to select offers that best represent your taste and preferences. We have a wide network of properties in the city and provide you with a curated list of hotels for INTERGASTRA in the same day. How do we do that? You're given a personal travel assistant to help you with all aspects of your exhibition accommodation. All you have to do is tell us your price range and where you want to be located. You can choose hotels close to Messe Stuttgart or properties in the city centre!
Our visitors
for the event
Our
Clients