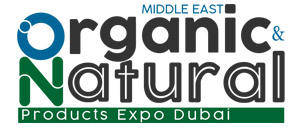 ORGANIC & NATURAL EXPO MIDDLE EAST
(13 December 2022 - 15 December 2022 )
Venue:
Dubai World Trade Centre
About the
event
Covid-19 Update
Organic & Natural Expo Middle East 2022 will be hosted between 13.12.2022 and 15.12.2022 as a live trade fair. The hosting location for the event will be the Dubai World Trade Centre and the venue will have the latest Covid-19 safety measures in place. This will include precautions such as social distancing and online pre-registration. At present, the UAE has strict travel restrictions in place, due to which attendees will have to show upon arrival 3G entry documents like negative test results.
Event Update
Take a peek into the world of organic produce and food at Organic & Natural Expo Middle East which presents you with the latest trends, products and services from around the world. The event is staged in Dubai, UAE, and attracts thousands. Organize your trip at the earliest possible and hire Travel 2 Fairs ltd to make your online reservations so you don't have to.
What you gain from Travel 2 Fairs ltd is flexibility and a customized travel experience. Working with travelling businessmen has helped us develop a growing network of hotels in Dubai, which spans across price categories and locations. You get to experience comfort that spares your budget and allows you to choose your location in regards to the Organic & Natural Expo Middle East centre. You can check in a hotel, guesthouse or apartment in the vicinity of the Organic & Natural Expo Middle East exhibition centre, where you have access to local public transport to cut down your time commuting. You can also favor a picturesque part of the city where you can rest after the day's programming.
Finding hotels for the event has never been easier.
Previous Editions
2021 Rendition
ORGANIC & NATURAL EXPO MIDDLE EAST 2021 attracted a total of 8,561 trade buyers, including 1,804 VIP visitors. It was hosted as a live trade show at the Dubai World Trade Centre. To ensure the safety of the participants, including during the 1,024 pre-arranged meetings, strict Covid-19 safety measures were put in place. This included attendees being asked to present 3G entry documents before admission to the venue.
Our visitors
for the event
Our
Clients