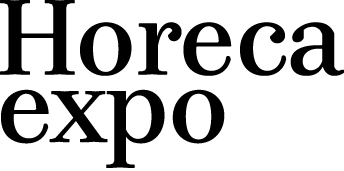 HORECA EXPO
(19 November 2023 - 22 November 2023 )
About the
event
Update
HORECA EXPO 2023 will be held as a live event between the dates of 19.11.2023 and 22.11.2023. It will be hosted at the Flanders Expo in Ghent. The venue will not feature Covid-19 safety measures due to the lifting of the country's pandemic-related restrictions, including the travel bans.
Introduction
HORECA EXPO is an event where the HoReCa industry has the chance to discuss the challenges it is facing and discuss best practices, new products, and novel services. Held in Ghent, Belgium, this international trade fair has invited over 650 companies to present to more than 50,000 industry insiders for five days. Take charge of your business trip and make your online reservations with the help of Travel 2 Fairs Ltd.
Travel 2 Fairs Ltd offers a product that allows full customization. You create your own individual travel experience by selecting every aspect of your hotel accommodation from price range to location and type (hotel, guest house, apartment). Finding the right hotels for HORECA EXPO has never been easier. All you need to do is send us your requirements, and we return a list of hotels in Ghent that match them. You check in a room that saves you money and time by being close to the perfectEXPO – the perfect recipe for a stress-free stay.
Past Editions
2021 Edition
From November 21 to November 25, 2021, HORECA EXPO 2021 took place. The format of the event was a live exhibition with strict Covid-19 prevention plans in place. One of the measures put in place at the venue was a strict 3G entry regulation. After presenting valid 3G entry documents, attendees were allowed to enter the exhibition grounds. This included negative test results or proof of recovery/vaccination. The event took place at the Flanders Expo in Ghent, Belgium. The Technology HUB, which showcased new technologies and digital solutions, was introduced at the event. The rendition featured 545 exhibitors.
Our visitors
for the event
Our
Clients