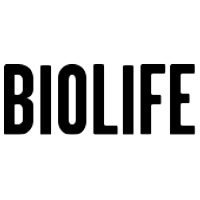 BIOLIFE 2023
( 9 November 2023 - 12 November 2023 )
Organizer:
Fiera Bolzano Spa
About the
event
Update
The 2023 edition of BIOLIFE will take place between 09.11.2023 and 12.11.2023 at Fiera Bolzano. The latest Covid-19 prevention measures will not be implemented for the live trade fair. This is due to Italy lifting its pandemic-related restrictions.
Introduction
BIOLIFE promotes a sustainable existence in the world and consciously moves away from processed food and chemicals. As a result, the international trade fair sits at the intersection of the latest trends in quality organic products, natural cosmetics, and ecological fabrics. Bolzano, Italy, awaits the new edition scheduled for November with great anticipation, as organisers are planning for thousands to attend the programme. Do you have a hotel room? Travel 2 Fairs Ltd. takes on your quest for hotel accommodation for trade fairs and produces irresistible results at dream prices.
Business travel does not need to be time-consuming to plan any more. Travel 2 Fairs Ltd. gives you access to hostels, apartments, and hotels in Bolzano at every price point, class, and city district. This gives you flexibility and freedom to tailor your accommodation to your exact specifications while making savings and taking a fraction of the time. BIOLIFE has a rich product profile that features bio-cosmetic products, textiles, and organic food spanning catering solutions and wine. You can also take advantage of the planned talks, seminars, and tastings to elevate your brand. Let us not forget about the planned culinary spectacles with some of the world's best chefs.
Past Editions
BIOLIFE 2021
The 2021 edition of BIOLIFE occurred between 04.11.2021 – 07.11.2021 as a live trade fair. The event took place at Fiera Bolzano, with the venue featuring the latest Covid-19 prevention measures. Among the implemented safeguards was the 3G entry policy. Attendants had to present paperwork, such as immunisation passports, before entering the venue. The edition received 10,000 visitors and 2,500 organic products.
BIOLIFE 2022
The 2022 iteration of the event, hosted between the 3rd and 6th of November at Fiera Bolzano, did not feature coronavirus safeguards. This was because of Italy removing its pandemic restrictions. BIOLIFE 2022 featured 33 000 visitants.
Our visitors
for the event
Our
Clients