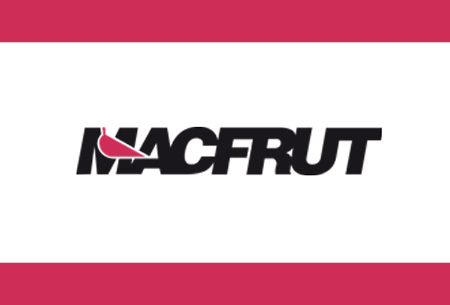 Macfrut 2024
( 8 May 2024 - 10 May 2024 )
Organizer:
Cesena Fiera S.p.A.
About the
event
Update
Macfrut 2024 will take place as a live event between the 8th and 10th of May 2024. The event will be hosted at the Rimini Fiera. During their participation, attendees will not have to present 3G entry documents due to the removal of the pandemic safety regulations throughout Italy.
Preface
Macfrut services the global fruit and vegetable sector as a platform for networking and displaying the latest in equipment and technologies. The international trade fair will feature 1000 exhibitors. Learn what the best practices in your sector are and showcase your best products and services to 38,000 vegetable professionals and counting. This is due to the event's impressive scope. Product groups represented include seeds, nurseries, production, commerce and distribution, manufacturing technologies, equipment, and technologies. Turn your product launch into an opportunity to expand your reach into new markets, and generate valuable sales leads.
Macfrut Accommodation
Gain an upper hand against your competitors and book hotels close to the Rimini Expo Centre – you reduce your time commuting and gain more opportunities to meet relevant contact outside the fair. Travel 2 Fairs ltd gets you there at the prices you want, turning your business trip into a truly affordable experience. This includes providing accommodation and transport services.
Past Iterations
Macfrut 2021
Macfrut 2021 signified a turning point for the trade sector. It was the first event to occur face-to-face after 18 months of virtual meetings. A total of 32 600 visitants and 800 exhibiting firms opted to attend in person, showing the sector's desire to once again partake in in-person interactions. The high level of participation, including the presence of 500 international vendees, exceeded the expectations of the organisers. Macflut 2021 took place between 7-9.09.2021 at Rimini Fiera. The edition had stringent coronavirus precautions in place.
Macfrut 2022

Macflut 2022 continued the business networking and discussions initiated by Macflut 2021. The event took place as a live trade exposition between 04-06.05.2022. Due to the improving epidemiological situation in Italy, the venue removed measures such as the 3G entry policy. The event received 38 500 visitants.
Macfrut 2023
Macfrut 2023 occurred as a live trade exposition between 3-5.05.2023. Similar to the 2022 iteration, it did not include coronavirus precautions. It featured 49 700 visitants (including 1 500 international vendees) and 1 115 exhibiting firms (37% from abroad) on 60 000 m2.
Our visitors
for the event
Our
Clients