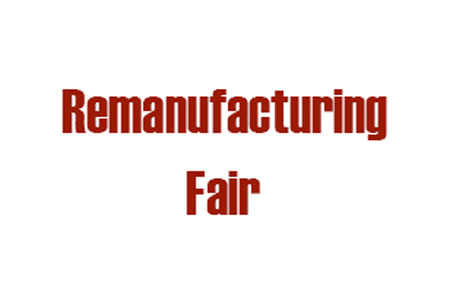 REMANUFACTURING FAIR
(27 June 2023 - 29 June 2023 )
Location:
Netherlands , Amsterdam
About the
event
Update
The REMANUFACTURING FAIR or Rematec 2023 will take place as a live trade fair between the dates 27.06.2023 and 29.06.2023. At present, the Netherlands does not have safety measures pertaining to Covid-19 in place. However, attendees will be encouraged to perform regular hand hygiene and to adhere to the coughing and sneezing etiquette when visiting the fair at Amsterdam RAI. Additionally, attendees should note that they may be asked to present 3G entry documents upon arrival in the Netherlands.
Introduction
REMANUFACTURING FAIR gives a much needed outlet for professionals involved in the growing remanufacturing industry to network, exchange experience and keep their eyes on what's new in technology, processes and applications. It's a smaller international exhibition as there are 240 exhibitors coming to Netherlands and the audience consists of specialists, experts and engineers numbering 3500. Do you have a hotel booking online? Travel 2 Fairs ltd can remedy that in one day! We offer a flexible service that puts together business trips in a matter of hours no matter where in the world you're heading.
Business travel is expensive in itself and accommodation makes up the most costs. Travel 2 Fairs has one goal in mind – turn any industry event cost-effective to attend. You rely on our expensive network of hotels that allows us to find out early booking deals before anyone else. Whether you're travelling in a small or large group, our team keeps your travel inexpensive. That is how to attend REMANUFACTURING FAIR in style! Aside from the numerous chances to close important deals, the exhibition runs a support program peppered with workshops, sessions and event hubs such as the Innovation LAB.
Our visitors
for the event
Our
Clients