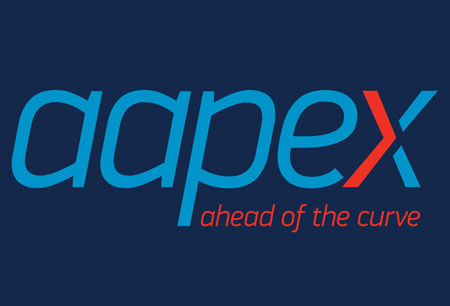 AAPEX 2023
(31 October 2023 - 2 November 2023 )
Organizer:
William T. Glasgow, Inc.
About the
event
Event Update
The 2023 edition of AAPEX will take place between the dates of 31.10.2023 and 02.11.2023. The hosting location for the face-to-face event will be the Venetian Expo and Caesar's Forum in Las Vegas, the USA. The venue will not feature the latest Covid-19 prevention measures due to the state of Nevada removing its pandemic-related domestic restrictions. Proof of vaccination must be shown when arriving in the USA due to the country's travel restrictions.
A Brief Introduction
AAPEX has been a focal point in the American automotive industry, and it's where most products make their debut to a large professional audience. The international trade show happens every year at Sands Expo in Las Vegas, Nevada, USA. The automotive aftermarket products expo marks a steady upswing in attendance, especially where exhibitors are concerned. For its last edition, the number of exhibitors was 2519 and their products and services took up 50,521 square metres of hall space. It's exactly the stage size to promote wide-reaching business networks and bear witness to emerging trends in automotive technology.
An Industry Profile
Who is the ideal audience for AAPEX? Visitors come from a variety of backgrounds, all of which with potential value to your business. We have auto parts retailers, service chains, fleet buyers, automotive dealers, engine builders, auto parts warehouse distributors, jobbers and more. Diversity also applies to the technologies exhibited and put to the test in live demonstrations – fuel systems, 3D printing applications, air fresheners, climate control, cargo management, augmented reality and car care accessories to name a few. We also have to mention the programming, full of speakers and networking events.
Travel 2 Fairs Takes You There
Book a hotel for AAPEX Expo at the early planning stages of the upcoming edition. This strategy gives you a wider breadth of hotel offers. Travel 2 Fairs Ltd works with you to identify the price packages that best work for your group and flawlessly integrate with your budget. We can go to the best of 5-star properties or secure your economy options just as easily. Location is also of consideration with us, and you receive deals on hotels near the exhibition. Las Vegas becomes your home in a manner of hours when you leave your hotel services for AAPEX to our team.
Past Iterations
AAPEX 2022
Hosted between the 1st and 3rd of November 2022 at the Venetian Expo, AAPEX 2022 signified a pivotal return to nigh-pre-pandemic attendance rates. It was attended by around 45 500 hosted buyers from 121 countries, 126 000 visitants, and 1 407 exhibiting companies from 35 nations. Around 40% of the participants were shop owners or service providers. The venue did not feature coronavirus safeguards due to the country removing its domestic pandemic restrictions.
Our visitors
for the event
Our
Clients