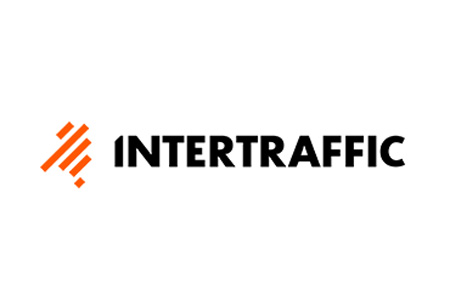 INTERTRAFFIC AMSTERDAM
(16 April 2024 - 19 April 2024 )
Location:
Netherlands , Amsterdam
About the
event
Update
Intertraffic Amsterdam will take place at RAI Amsterdam between 16.04.2024 and 19.04.2024. The format of the event will be face to face. At present, the event venue does not have any Covid-19 safety regulations that need to be followed. However, attendees should note that it is highly recommendable that they adhere to the coughing/sneezing etiquette and perform regular hand hygiene.
Calling Card
Intertraffic Amsterdam is the leading event for mobility, infrastructure, and traffic management specialists. Founded in 1972, it is the meeting location for discussing the latest innovations. The fair attracts a diverse group of specialists, ranging from technicians to associations. The event takes place at RAI Amsterdam, Amsterdam's leading exhibition grounds.
Business Profile of the Event
Because of its importance, Intertraffic attracts a diverse group of attendees. This includes manufacturers, local agents, and importers. Furthermore, the fair receives many national or local authorities and trade associations. Many research organisations likewise visit the event. Additionally, many universities and colleges also attend both as speakers and visitors. Among the attending are representatives of the Ministry of Infrastructure & Environment. They also include members of the Ministry of Economic Affairs. Additionally, members of the Directorate-General of Public Works & Water Management attend the fair. Often, the exhibition receives IT companies, system integrators, contractors, and construction companies. Likewise, many wholesalers and distributors visit the fair. Many attendees of the Intertraffic are owners or directors as well as managers. Quite a few engineers, constructors, and project leaders additionally attend.
Among the notable companies that exhibit are Biral and Bluecard Technologies Corp. Research organisations feature the Netherlands Organisation for Applied Scientific Research (TNO). Attendees can also meet speakers from Road Safety Research Institute (SWOV).
What was New for Intertraffic Amsterdam 2022?
Intertraffic Amsterdam 2022 once again featured the CONCORDA hybrid test track. Additionally, the fair included the CGI Hacker Escape. This was a simulation that allowed attendees to track down a hacker in an undercover vehicle.
Did You Know?
Intertraffic Amsterdam can help professionals in achieving several important goals. These include learning about the latest trends and developments. Making important purchases by testing innovative products and solutions. Additionally, the fair can help in finding new connections. It can also help in providing a detailed overview of the market.
Intertraffic Amsterdam has an extensive support program that helps to complete such goals. Among them is a dedicated exhibition with 13 halls containing the latest trends. The exhibition has 5 main segments to make finding target products easier. The 5 segments are Infrastructure, Road Safety, Traffic Management, Parking, and Smart Mobility. Also, the fair includes a dedicated area known as the ITSUP. This is a specialised zone where start-ups can showcase their innovations.
Intertraffic furthermore includes a specialised award ceremony — the Intertraffic Awards. The award rewards the efforts of organisations whose innovations have changed the industry. The winning criteria for the award focus on innovative value, originality, and design. They also include sustainability, practicality, and proven technology. The Intertraffic Awards features 3 categories. These are the Green Globe Award, the User Experience Award, and the Inspiration Award.
The Green Globe Award acknowledges novelties that create a sustainable transport system. It is a reward given to innovators who have helped to reduce CO2 emissions or pollution. The Award can also reward solutions that enable a higher level of recycling and reuse.
The User Experience Award recognises innovations that improve user experience. This includes ones that make using transport systems easy to use and understand. It also acknowledges solutions that help to streamline transport systems and increase efficiency.
The Inspiration Award rewards innovations that improve transport infrastructure assets and management tools. These include novelties that increase safety and maintenance ease. The award also acknowledges solutions that enhance performance or efficiency.
Intertraffic Amsterdam also features the Intertraffic Summit. The Summit features lectures on mobility. The themes often include aspects like cooperative connection and automated driving. The Summit also features themes such as Road construction and safety. Topics at the Summit include multi-modal travel services and others.
One of the main events of the Intertraffic's support program is the Community Hub. The Hub is the meeting location for members of the industry in the showroom. It is where attendees can network through face-to-face meetings. The Hub also features the option of learning about new developments via the Media Lounge.
Intertraffic Amsterdam can provide help to industry members such as manufacturers and importers. Local agents for products in any of the 5 key segments should consider exhibiting. Agents who provide or are searching for Safety & Parking products should likewise exhibit. This includes the ones who supply or work with:
Access Control
Vehicle Detection
Barriers
Licence Plate Recognition
Speed Cameras
Vehicle Classification
Fibre Optics
Road Signs
Highway Infrastructure Tools
Paving & Footway
Road Building
Junction Control Systems

Bridges & Tunnelling
Road Marking & Equipment
Street Lighting
Accident, Pollution, Traffic Simulation
Parking
Pay & Display
Traffic Management
Display Systems
Traffic Monitoring
Traffic Control
Signalling
Intertraffic is a fair that can help local, regional, or national authorities. This includes representatives working in:
the Ministry of Infrastructure & Environment
the Ministry of Economic Affairs
the Directorate-General of Public Works & Water Management
Cross-sector trade mobility associations can gain valuable insights at the fair. University or college students and academics should also consider visiting Intertraffic. This is due to the event providing opportunities to showcase new developments.
Your Hotel Room in Amsterdam
Invest in your business trip with hotel accommodation selected for your specific needs. Travel 2 Fairs Ltd works with you to send you hotels in Amsterdam with an ideal location and price tag. This allows you to select the hotel offers that work best for you. Such as placing you near RAI Amsterdam for a quicker commute. We have long worked with large groups, so you can query for parties of twenty people and more. The entire registration process takes up to a day, and you leave all details to us. Also, Travel 2 Fairs ltd assists with logistics as well. You can request a rent-a-car or an airport transfer in both directions, whether it is private or shared.
Logistics
Intertraffic is a biannual fair organised by RAI Amsterdam at the same-named venue for 4 days. The opening hours during the first 3 days are between 10 am and 5 pm. On the fourth day, attendees can between 10 am and 4 pm.
Amsterdam RAI is an event venue with a convenient location. For example, from Schiphol airport to the messe, the journey by bus would take 17 minutes. Likewise, you can reach the venue from the central railway station in 10 minutes via metro. Amsterdam RAI is as easy to reach from nearby cities. For example, you can reach the venue in 45 minutes from Almere by bus or metro.
Amsterdam has a well-working public transport system comprised of buses, metro, and taxis. The system connects all districts of the city and allows travelling to cities such as Almere. For example, you can reach Rotterdam in 57 minutes via the Intercity bus line. Travelling from one district of Amsterdam to another is easy and often time-saving. For instance, travelling by bus from the Docklands to Westerpark takes 33 minutes. All stations provide extensive details on the available transport lines and their destinations.
Amsterdam is a metropolis city with plenty of accommodation and dining options. For example, visitors can choose between hostels, hotels, and apartments. Amsterdam's dining options include restaurants, bistros, bars, and clubs. Among the popular districts are Oud Zuid, De Pijp, Jordaan, Westerpark and Plantage.
Audience and Statistics
Intertraffic is an international fair that attracts over 30,000 attendees. For example, the 2018 edition received over 32,000 visitors and 879 exhibitors. The attendees represented 138 countries including Germany, Belgium, Italy, and the UK. Many trade delegates also came from China, Australia, Switzerland, Canada, Russia, and Norway.
Attendees of Intertraffic represent many industries. Among the leading ones are the supply, transport, and traffic sectors. The trade fair also receives many members of the services industry. This includes education and research & development professionals. Many wholesale and retail traders, as well as government officials, visit as well.
Past Editions
2022
The 2022 edition of Intertraffic Amsterdam took place between 29.03.2022 and 01.04.2022 at the RAI Amsterdam. The edition received approximately 800 exhibitors.
130+
countries represented
Our visitors
for the event
Our
Clients