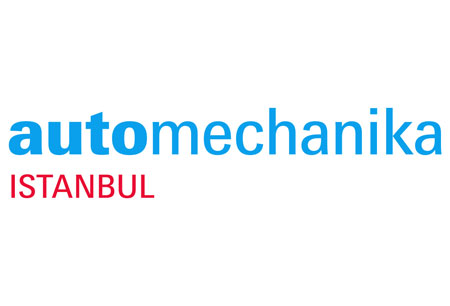 Automechanika Istanbul 2024
(23 May 2024 - 26 May 2024 )
Organizer:
Messe Frankfurt GmbH
About the
event
Update

Automechanika Istanbul 2024 will take place between the 23rd and 26th of May 2024. The format of the iteration will be "face-to-face". The hosting location will not put in place stringent COVID-19 security measures. This is because Turkey eased its coronavirus-related limitations.
Preface
Automechanika Istanbul serves as Eurasia's pivotal automotive industry trade show. It presents the latest customisation, mobility, systems, parts, and maintenance solutions. As a result, it attracts over 50 000 attendants from over 110 countries. They range from OEMs, retailers and distributors to repair shops. Among the participating countries are India, China, the Federal Republic of Germany, the Italian Republic, and the Republic of Korea. The event
is held
annually
at the Tüyap Fair Convention and Congress Center.
About Automechanika Istanbul
Automechanika Istanbul presents an extensive programme with diverse sub-events. Among the foremost are Automechanika Academy and Automechanika Global Booth. Attendants should also not overlook the TOBFED Contest of Masters and OSS Conference. They likewise should consider additions such as the E-Mobility Zone.
Many pre-eminent enterprises participate.
Among them are Ford Tractor, ACMA, Bachmann, Dunlop Tech, Kappa Oil, Mercedes-Benz, and Samsung
. Such participants represent the automobile, chemistry, foundry, subcontractor, and engineering sectors.
Automechanika Istanbul Accommodation
Procure
suitable accommodation for Automechanika Istanbul with Travel 2 Fairs Ltd.
All that is necessary is to inform us about how many rooms you need, how much you wish to spend, and your desired location
. Travel 2 Fairs Ltd manages the rest.
Book hotels close to Tüyap Fair Convention and Congress Center and gain valuable access to public transport
. We
advise
you on the best routes to take to the venue. Asides from affordable hotel accommodation for exhibitions, we also provide transport services. One way to travel to your hotel is to have a rent-a-car wait for you at the airport. Another is to schedule an airport transfer in both directions.
Event information might

be outdated

because of the coronavirus pandemic. More

additional

information is available from the organiser.
Past Iterations
Automechanika Istanbul 2021
It consisted of a face-to-face trade exhibition and an online platform.
The in-person aspect
was hosted
at the Tüyap Fair Convention and Congress Center amidst safety standards, such as the 3G admission rule
. Six-hundred-and-fifty-two exhibitors, as well as 60 634 visiting specialists, attended the iteration. Of the latter, 9 570 had travelled from foreign nations such as Italy. 221 countries in total visited the fair.
Automechanika Istanbul 2022
It
was hosted
as a hybrid event between the 2nd and 5th of June 2022.
The iteration welcomed 825 exhibitioners from 28 countries and over 48 300 visitors, who represented 141 nations
.
Automechanika Istanbul 2023
The iteration was hosted as a hybrid trade exposition between the 8th and 11th of June 2023. It featured 1 437 exhibiting firms from 41 nations and 58 024 visitants. The rendition incorporated a 62% digital user increase, with over 60 000 intercommunications taking place.
1,397
exhibitors from all around the world
Our visitors
for the event
Our
Clients