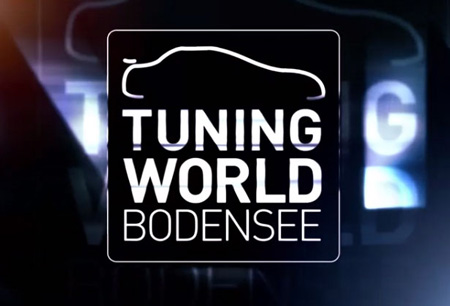 Tuning World Bodensee 2024
( 9 May 2024 - 12 May 2024 )
Organizer:
Messe Friedrichshafen
About the
event
Update
Tuning World Bodensee 2024 will
be hosted
as a live event.
The hosting location will be Messe Friedrichshafen in Germany, and the dates are set between the 9th and 12th of May, 2024
. The venue will not feature strict Covid-19 safety measures. This is due to the country lifting the related domestic restrictions in April 2022.
Similarly
, the country at present does not have travel limitations.
Tuning World Bodensee launches some of the most popular car tuning trends that get traction across the world. From professional drivers to enthusiasts, thousands make their annual pilgrimage. This allows you to expand the reach of your latest and best products. To make that happen, you need to secure your hotel booking online. Travel 2 Fairs Ltd can assist you in this task.
At its heart, Tuning World Bodensee celebrates the automobile lifestyle. The support program provides ample demonstrations and live entertainment. Yet, it is the best platform to reach registered sales leads and enter new markets. The product portfolio is extensive: alarm systems, amplifiers, automotive glass and boxes. Visitors can also examine brakes, car entertainment, power amplifiers and decorative films. Further, they can overview the latest navigation, music systems, car phones and radios. Chip tuning and rims are also present as categories.
Fine-tune your business travel by leaving your hotel search for Friedrichshafen to the team at Travel 2 Fairs. You will receive comfort, an irresistible price and a strategic location near the venue and public transport.
Past Iterations
Tuning World Bodensee 2022
Tuning World Bodensee 2022 was a live event between 26-29.05.2022. The event was held in Messe Friedrichshafen in the absence of coronavirus precautions. This was due to Germany removing its pandemic restrictions. The event received 87 300 visitants and 850 exhibiting firms who presented 1 500 vehicles.
Tuning World Bodensee 2023
The 2023 iteration improved upon the success of the 2022 format. It was held 18-21.05.2023 in Messe Friedrichshafen. Like the previous format, it did not include coronavirus precautions. The iteration featured 95 600 visitants and 900 exhibiting firms who displayed more than 1 600 vehicles.
Our visitors
for the event
Our
Clients