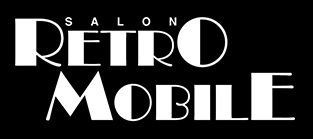 Retromobile 2024
(31 January 2024 - 4 February 2024 )
About the
event
Update
Retromobile 2024 will take place between 31.01.2024 and 04.02.2024 as a face-to-face trade show. The hosting location remains the Paris Expo Porte De Versailles in Paris, France. The event venue will not feature the latest Covid-19 prevention measures due to the removal of the country's pandemic-related restrictions.
Introduction
Vintage car models have found an everlasting place in modern culture, and Retromobile showcases the beauty of ages gone by with a spectacular program and exhibition space. You have over 400 exhibitors who drive more than 500 cars collectively to the exhibition centre in Paris, France. The international trade show has always been popular and attendance has always been worth the investment in business travel in general. Act now with your bookings for international trade shows and hire Travel 2 Fairs Ltd to secure your hotel stay.
Carmakers and vendors, auction houses and car art galleries are attending Retromobile – all the more reason to attend. Exhibitors have high opportunities to meet with collectors as well as gain valuable professional contacts. Automobile clubs and restorers are also going to show their services and products. Don't have any place to stay? Travel 2 Fairs Ltd makes it easy to book hotels for Retromobile without overspending. You discuss your travel budget with our team in a short initial consultation. This is used as the bases to tailor your accommodation to the tiniest possible detail. Expect a prompt result – it takes us a single business day to send you deals.
Past Editions
Retromobile 2022
Retromobile 2022 took place as a live trade fair between 16.03.2022 and 20.03.2022. The event was held at the Paris Expo Porte De Versailles amidst rigorous Covid-19 safety measures, including social distancing and the latest entry policy. The edition, despite the pandemic, received 100,000 visitors and 450 exhibitors.
Retromobile 2023
Retromobile 2023 occurred as a live trade exhibition at the Paris Expo Porte De Versailles. The venue did not feature coronavirus safeguards due to the removal of the country's domestic restrictions related to the pandemic. The event was attended by more than 430 exhibiting firms from 23 countries.
Our visitors
for the event
Our
Clients