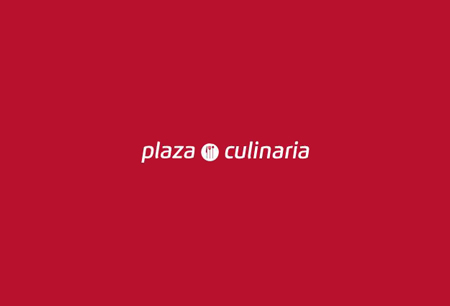 Plaza Culinaria 2023
(10 November 2023 - 12 November 2023 )
Organizer:
Messe Freiburg
About the
event
Event Update
Plaza Culinaria 2023 will be hosted as a live trade show between 10.11.2023 and 12.11.2023. Messe Freiburg in Germany will serve as the hosting location for the event. The venue will not have the latest Covid-19 safety precautions in place. This is due to the removal of the country's pandemic-related restrictions.
Plaza Culinaria – A Brief Introduction
Southern Germany has its own premier food fair and procurement platform aimed at artisans and local food manufactures. Based in Freiburg, Plaza Culinaria thrusts exhibitors into the limelight for visitors to see, learn about, taste and try out. The atmosphere is jovial and because it's a local event, you're able to create a name for yourself, build a community, and strengthen relationships with customers. Plaza Culinaria is worth the investment since you're among 360 other exhibitors, satisfying the curiosity of more than 43,000 visitors that pass through Messe Freiburg during all three days.
An Industry Profile
Visitors come to take a bite of what Southern Germany serves on the table. The product portfolio brims full with various flavours: jams, ciders, breweries, champagne, catering services, coffee and tea, assorted cheeses and charcuterie, delicacies, breads and so much more. But Plaza Culinaria makes it a point to service the entire value chain through knives and kitchen equipment, decoration and tableware, cooking books. The audience consists of locals to the region along with Alsace and Northern Switzerland, and are mostly end consumers, though there are also professional buyers like bars and restaurants. The food festival embraces interactivity through cooking demonstrations and classes.
Travel 2 Fairs Takes You There
As most food festivals, Plaza Culinaria attracts plentiful visitors out of town, resulting in a spike in hotel reservations in Freiburg. If you're going to stay at a hotel, now is the time to start looking at hotel deals for Plaza Culinaria. Travel 2 Fairs ltd takes over the brunt of the work and assigns you a personal travel assistant, who selects the best venues in the city. Your assistant works only for you and is there to answer questions and make changes to your hotel booking. Book hotels close to Messe Freiburg at reasonable rates whether you're travelling alone or in a group of over twenty.
Past Renditions
Plaza Culinaria 2021
Plaza Culinaria 2021 was hosted as a live trade fair between 12.11.2021 and 14.11.2021. The Freiburg Exhibition Centre or Messe Freiburg served as the hosting location for the event. The venue had the latest Covid-19 safety measures in place because of the pandemic. This included the 3G admittance policy, according to which attendants had to present documentation, such as negative test results. Despite the pandemic, the edition received around 20,000 participants, including around 200 exhibitors.
Plaza Culinaria 2022
The 2022 iteration of the event occurred as a live trade exhibition between the 11th and 13th of November 2022. The event was held in Messe Freiburg and did not feature coronavirus safeguards due to the removal of the country's pandemic restrictions. The iteration was attended by approximately 32 000 visitants and 280 exhibiting companies, including 46 start-up enterprises.
Our visitors
for the event
Our
Clients