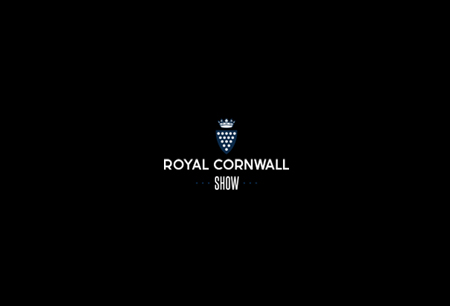 Royal Cornwall Show
( 8 June 2023 - 10 June 2023 )
Venue:
Royal Cornwall Showground
About the
event
Update
The Royal Cornwall Show 2023 will take place between 08.06.2023 and 10.06.2023 as a live county show. The event will be held at the Royal Cornwall Showground in the UK. The venue will not feature strict Covid-19 safety measures due to the United Kingdom removing its domestic restrictions during the first months of 2022. Likewise, the country at present does not have travel limitations in place.
The Royal Cornwall Show – A Brief Introduction
To understand why many Cornish locals proclaim the Royal Cornwall Show as the last true show for agriculture and farming in the UK, we have to see the history and its scale. The show has been in operation as a brand for 193 years, and there are no signs for it to be slowing down. Instead, the editions every June in Wadebridge, Cornwall regularly exceed 120,000 visitors going upwards of 130,000 people. That's a massive turnout for a three-day event and a good investment for brands and businesses exhibiting, as the show grounds have space for 1000 exhibitor booths.
An Industry Profile
The Royal Cornwall Agricultural Show developed as a stage for animal contests and to this day, you will see thousands of animals entered into competitions – cattle, pigs, goats, sheep, poultry and caged birds, pigeons, rare breeds, rabbits and bees. That's scratching the surface because there is a flower marquee dedicated for local nurseries, a craft show for local rural arts and crafts, and an area for agricultural machinery and ancillary businesses. As such, the audience is varied between animal breeders, farmers and students involved in the Young Farmers Clubs and the public who want to enjoy the Scarecrow Trail or the Cornwall Festival of Dance.
Travel 2 Fairs Takes You There
Travel 2 Fairs ltd specializes in hotel accommodation for travelling exhibitors. We offer a breath of near and far destinations including Wadebridge, Cornwall and are able to provide you with suitable top deals for the Royal Cornwall Show. The earlier you get in touch, the easier it will be to position you close to the show grounds and keep you from overspending. A personal travel assistant will be working with you every step of the way and answer any questions or make alterations to your trip. Travel 2 Fairs ltd can service solo travellers with the same ease as groups of more than twenty people.
Past Editions
2022
The Royal Cornwall Show 2022 took place as a live event that marked the successful return of the event after the cancellation of the 2021 edition. The event was held between 09.06.2022 and 11.06.2022 at the Royal Cornwall Showground which did not feature Covid-19 safety measures. This was due to the country removing its domestic restrictions during the previous months. The edition received 120,671 visitors.
Our visitors
for the event
Our
Clients