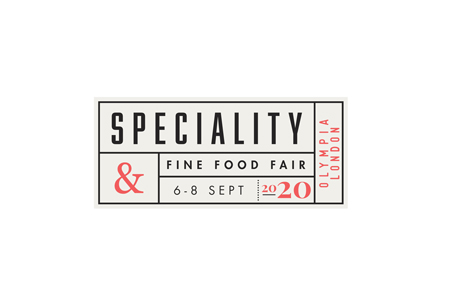 Speciality & Fine Food Fair 2023
(11 September 2023 - 12 September 2023 )
Organizer:
Fresh Montgomery
About the
event
Update
The 2023 edition of Speciality & Fine Food Fair will be hosted between 11.09.2023 and 12.09.2023 as a live event. The hosting location, which will not feature Covid-19 safety measures because of the lifted domestic restrictions, will be Olympia London.
Speciality & Fine Food Fair – A Brief Introduction
The main platform for exploring industry trends and tastes within the specialty, delicatessen and luxury foodstuff sector, Speciality & Fine Food Fair is a heavy hitter of a high caliber for buyers and food producers alike. Fine foods have been a lucrative market for a long time and it's here that you're able to launch new products, establish business connections and earn a big boost of direct sales. The international trade show regularly registers over 700 international exhibitors from all over the world and more than 10,000 industry insiders.
An Industry Profile
There are thousands of foods and beverages to discover as the product assortment ranges across the entire value chain – artisanal foods, baking mixes, gift baskets, honey, herbs and spices, cakes and chocolate, cheeses and meats, noodles and pasta, snacks, oils and vinegars, wine and spirits. You're able to meet visitors from all ends of the professional spectrum as well from professional chefs to retailers of different kinds.
Involving the senses has always been a huge component of the trade show with tasting and cooking demonstrations an integral part of the show's proceedings. Speciality & Fine Food Fair incorporates talks and discussions on key industry news and trends as part of the Food for Thought stage.
Travel 2 Fairs Takes You There
London has much to offer in terms of accommodation and it can be a daunting task to have to look through multiple locations and prices. Travel 2 Fairs ltd does all this for you and makes your online hotel booking for Speciality & Fine Food Fair according to your exact specifications. A personal travel assistant works your case and is there to answer questions and make changes. It's why you can get your entire trip planned within a business day. Travel 2 Fairs ltd makes sure you stay in hotels close to the Olympia London exhibition centre whether you're travelling in a pair or a large group.
Past Editions
2022
The 2022 edition of the Speciality & Fine Food Fair took place between the dates of 05.09.2022 and 06.09.2022 at Olympia London. The venue did not feature Covid-19 safety measures due to the removal of the pandemic-related restrictions. A total of 510 exhibitors and 45 speakers attended the edition.
Our visitors
for the event
Our
Clients