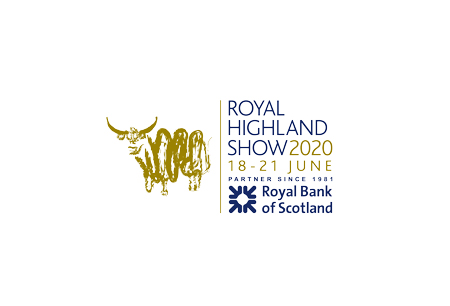 Royal Highland Show 2024
(20 June 2024 - 23 June 2024 )
About the
event
Update
The Royal Highland Show 2024 will be hosted at the Royal Highland Center between the 20th and 23rd of June 2024. The locale will not incorporate coronavirus precautions due to the repeal of the country's pandemic restrictions.
Royal Highland Show – A Brief Introduction
Agriculture and farming are a way of life in Scotland, and that is why the Royal Highland Show is such an important trade show for the entire country. After all, each edition generates an impressive turnout. Organisers shared the most recent numbers – over 1 000 international exhibiting firms, 190 000 visitants, 900 competitions and 2 150 livestock competitors. It's not an exaggeration to say that the exhibition is the engine of the local economy and has a significant monetary impact. The Royal Highland Show takes place every June at the Royal Highland Center, just outside Edinburgh.
An Industry Profile
The Royal Highland Show is a pivotal event for the Scottish agricultural industry as it is a place where supply and demand meet at all levels from business buyers to end consumers. It's also a place for rural communities to come together, and farmers to show off their livestock in a variety of animal competitions. The Royal Highland Show offers a rich assortment of products. Such include floriculture, crop protection, forestry, timber products, household wares, outdoor sporting goods, food, beverages, flowers, fertilizers, agrarian machinery/supplies/implements/tools, equine provisions, and produce.
Travel 2 Fairs Takes You There
The best way to ensure you have a good time exhibiting at the Royal Highland Show is to figure out where you will stay in Edinburgh, Scotland. That is why you need Travel 2 Fairs Ltd to plan your stay. We work with a wide network of hotels in the city and can position you wherever you wish. All this at the price you want, and what's even better, it takes no time at all. A personal travel assistant is there to assist you every step of the way and delivers a fast service. Travel 2 Fairs Ltd is experienced working with small groups and large parties of over 20 people.
Past Iterations
Royal Highland Show 2022
The 2022 edition took place as a hybrid event between 23-26.06.2022. A face-to-face show at the Royal Highland Center was part of the rendition. So was a complementary digital platform hosted via Facebook. The venue for the live aspect did not include coronavirus precautions due to the repealing of the pandemic restrictions. The event was attended by 194 000 live attendees and by over 200 000 digital viewers who represented 82 countries. The live participants included 40 000 children. A total of 305 trophies were awarded during the edition.
Royal Highland Show 2023
The 2023 edition similarly occurred as a hybrid event. It was held between 06/22/2023 and 06/25/2023. The format was attended by 216 000 live participants (including 26 500 children) and more than 140 000 digital viewers from 113 nations. Over 280 awards were presented via the live competitions, which featured more than 5 000 competing livestock.
Our visitors
for the event
Our
Clients