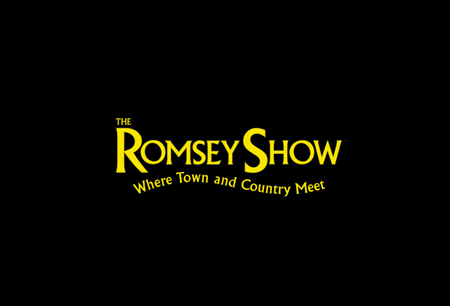 The Romsey Show
(10 September 2022 - 10 September 2022 )
About the
event
Covid-19 Event Update
The 2022 edition of the Romsey Show will be hosted as a live event on 10.09.2022. The edition will be held at Broadlands Park in Romsey, the UK. The event venue will have the latest Covid-19 prevention measures in place, including the 3G entry policy. Attendees should note that they must show 3G documents before entering the showgrounds. Such papers include negative test results, proof of recovery and immunisation passports. 3G documents must also be shown upon arrival in the UK due to the implemented travel restrictions.
The Romsey Show – A Brief Introduction
As a long-standing trade show in Romsey, England, The Romsey Show functions as the engine to drive economic progress in the local rural communities and offers a wide range of products in the agriculture and forestry sector. It's where local manufacturers and producers are able to showcase their latest products and generate direct sales. As a whole, The Romsey Show is a resounding success with each edition allocating space for roughly 400 exhibitor stands, while the audience reaches between 20,000 to 25,000 visitors.
An Industry Profile
The Romsey Show is a focal point for players in the local economy in Romsey and the surrounding areas in the county of Hampshire. It's why there is one single focus to the products on display – you have a variety of artisanal food products, produce and beverages, horticulture supplies and garden furniture, tractors and farming equipment, taxidermy, weaving, clothing, animal breeding and rural crafts. The main audience for this are local communities, as it's open for everyone. The programming is also quite exciting with animal competitions, Grand Parade of Livestock, Heavy Horse Parade and the Hampshire Fare Skills Kitchen.
Travel 2 Fairs Takes You There
Travel 2 Fairs ltd specializes in hotel accommodation for trade shows no matter where you're going – a big metropolis or a rural town. Our database has the perfect offer for you regardless of location or price. A personal travel assistant works your request and it's why it takes us only a single day to send you a list with possible options. Your assistant is there to answer any questions you may have or make changes to your travel itinerary. Travel 2 Fairs ltd has the capacity to service both small as well as large groups of over twenty people.
Our visitors
for the event
Our
Clients