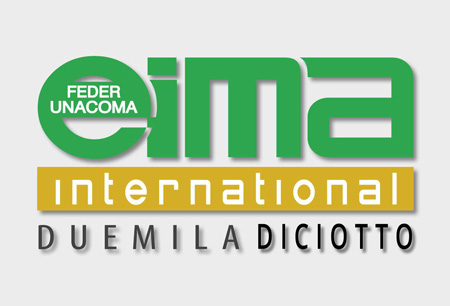 EIMA International 2024
( 6 November 2024 - 10 November 2024 )
Organizer:
FederUnacoma surl
About the
event
Update
EIMA International 2024 will occur between the 6th and 10th of November 2024 in Bologna Fiera. It will be in a face-to-face format without strict coronavirus safeguards. This is due to Italy removing its pandemic restrictions.
Preface
EIMA International is among the pre-eminent agrarian and horticultural trade exhibitions. Founded in 1969, it occurs annually at the Bologna Fiera. The fair is the meeting location for agriculture, forestry, and horticulture professionals. It is where such professionals learn about agricultural and gardening machinery innovations. EIMA International Bologna is a high-profile exposition that is attended by over 250 000 attendees. One edition included 2 000 exhibiting companies and over 50 000 machine models. The iteration also received 317 820 visitants who represented over 20 nations. The attending nations featured the Commonwealth of Australia, the Federal Republic of Brazil, and the United States. It also incorporates France, the People's Republic of China, and Tanzania.
About EIMA International
EIMA International Bologna features a diverse support agenda. This includes a comprehensive exhibition which displays wares such as novel agricultural machinery.

The support programme also includes theme salons and dedicated showcase events. One such area is the EIMA Green, which showcases mechanical grounds-keeping technologies. This incorporates the latest novelties related to maintaining parks and sports facilities. It also showcases advanced sustainable architecture systems. Another theme salon of interest is the EIMA Components. It is the showcase zone dedicated to the components sector. In particular, the area shows the latest in agricultural mechanical engineering components. This is the location for meeting manufacturers and suppliers.

The theme salons also feature EIMA Energy. It is a zone dedicated to renewable energy sources. It also includes an outdoor demonstration trial area. The trials showcase the newest generation of machinery and systems live. The EIMA Idrotech zone showcases water management and plant irrigation systems. The EIMA Digital, a recent addition, shows the most advanced electronic technologies.

EIMA International also features the TOTY or Tractor of the Year Contest. The Contest allows tractor manufacturers to gain recognition. This is due to the Contest allowing such professionals to showcase their innovations. Another opportunity to gain recognition at the fair is the EIMA Innovation Awards. They provide acknowledgement of innovative solutions and products. Several types of prizes are available to competitors in the Innovation Award. These include the Technical Innovation Award, the Blue Award, and the Mention Award.

EIMA International's exhibitor list includes many leading enterprises, including:
Actia Italia;
Ferrari Group;
John Deere Italiana Srl;
Kohler Energy - Engines;
Webasto Thermo & Comfort Italy Srl;
B.M.V. Srl;
Bobcat;
Cummins Italia SpA;
Eastman Industries Limited;
Honda Motor Europe Logistic N.V.;

Hyundai Corporation Holdings Co Ltd;
Kawasaki Engines;
Kuhn;
Pentair Hypro Eu Limited;
Perkins Engines Company Limited;
Schumacher GmbH;
Seat Industries;
Seko Industries Srl;
Siat Srl;
Ventura Maquinas Forestales Sl.
The EIMA International Expo in Bologna is a must-attend for various sectors. These include agriculture, horticulture, forestry, distribution, and import & export. They also incorporate IT, electronics, manufacturing, and gardening.
EIMA International Accommodation
Secure suitable accommodation for the EIMA International exhibition with Travel 2 Fairs Ltd. All that is necessary is to inform us about the rooms you need, how much you wish to spend, and your desired location. Travel 2 Fairs Ltd manages the rest. Reserve lodgings next to Bologna Fiera. This will improve your commuting time by gaining invaluable public transport access. We can inform you of the top-quality routes to take to the locale. Apart from reasonable lodging accommodation for expositions, we likewise provide transport services. One travel method to your hotel is to have a rentable car expecting you at the airport. Another is to schedule an airport transfer in both directions.
Event information might be outdated because of the coronavirus pandemic. More information is available from the organiser.
Past Iterations
EIMA International 2021
EIMA International 2021 received 270 700 visitants and 1 364 exhibiting firms. The event occurred as a live trade exhibition between the 19th and 23rd of October 2021.
EIMA International 2022
EIMA International Bologna 2022 surpassed the visitant rate of 2018. It featured 327 100 visitants (317 000 in 2018) and 1 531 exhibiting firms. Bologna Fiera did not feature coronavirus safeguards because Italy removed its pandemic restrictions. The edition was held as a live trade exhibition between the 9th and 13th of November 2022.
671
international exhibitors
51,121
international visitors
Our visitors
for the event
Our
Clients