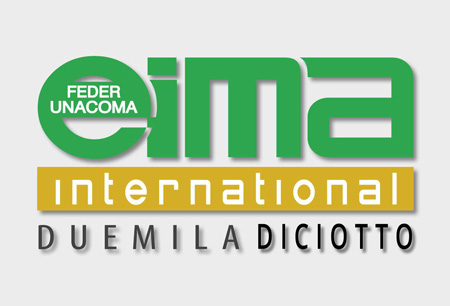 EIMA International
( 9 November 2022 - 13 November 2022 )
Location:
Italy , Bologna
About the
event
Covid-19 Update
EIMA International will take place between the 9th and 13th of October 2022. The event will be face to face with a stringent COVID-19 safety plan in place. The exhibition will take place at the Bologna Fiera. The prevention plan will include the following safety measures:
Attendees of the fair will have their temperature measured at entry points
All attendants including stand builders and exhibitors must always wear masks. They must also perform regular hand sanitation.
Surveillance personnel will have increased numbers to ensure the upholding of the measures.
Fiera Bologna will have a specialised medical station that will always remain open.
The venue will undergo regular cleaning and disinfection
There will be separate exit and entry flows to maintain social distance.
Bologna Fiera will feature extensive signage to remind attendees about the measures.
The Exhibition Centre will include continuous ventilation and air exchange to prevent infections.
Attendees will have the option of purchasing tickets online.
There will be strict capacity control throughout the venue.
Calling Card
EIMA International is among the leading agricultural and gardening machinery fairs. Founded in 1969, the fair takes place every year at the Bologna Fiera in Bologna, Italy. The fair is the meeting location for agriculture, forestry and horticulture professionals. This includes university specialists, operators, and others. It is where such professionals learn about agricultural and gardening machinery innovations.
Business Profile of the Event
EIMA International gathers in one location a diverse group of professionals. These include distributors, importers, economic operators, academics, IT and electronic application specialists. It also includes manufacturers, suppliers of technical parts, and ministry representatives. Machinery dealers, union representatives, contractors, farmers, and engineers also attend the fair. So do agents, business owners, sports facility managers, gardening hobbyists and others. The fair is among the main events for companies such as Acquafert S.r.l.
What Was New for EIMA International 2021?
EIMA Digital will become a specialised show. It will continue to present innovations in modern agriculture IT and electronic applications.
The event will showcase the 14 finalists of the Tractor of the Year 2022. The winners will parade before attendees in a specialised outdoor area of the venue. The announcement of the four winners will take place during a dedicated award ceremony.
EIMA MiA will also change for the 2021 edition. It will become an exhibition-wide thematic area showcasing multi-functionality in the agriculture sector. It will include different initiatives hosted within various locations of the exhibition centre. The thematic area will include in its new structure:
Topics related to the fight against hydrogeological instability, environmental risk, and territorial arrangements
Maintenance and preparation of green areas
Conferences focused on multi-functionality issues.
The trade fair will include a new specialised area: the EIMA Desk. This will be a zone dedicated to safety and training. It will provide help and consultation services to businesspeople. There will also be demonstrations and events focused on current issues. Among them are revisions, learners' licenses, and public financial tenders. The event will furthermore focus on providing information about bio-energy supply chains. Exhibitors at the zone will include:
UNCAI - National Union of Contractors
INAIL - Central Directorate for Prevention
AEF - Agricultural Industry Electronics Foundation
UNACMA - National Union of Agricultural Machinery Dealers
Climmar Conformgest SpA
Cate S.r.l
CAI Conf. Agromechanics and Italian Farmers
A.N.CO.R.S.
Unipolsai Insurance
ITABIA - Italian Biomass Association
ENAMA - National Agricultural Mechanization Agency

Ministry Of Economic Development - UIBM Services
Esseci S.r.l
Tractors And Engines Modelling Of Noci Giosue' Enrico
Agrievolution
CEMA - European Agricultural Machinery
Mechanical Line Solutions S.r.l
CNR - Imamoter
Ramex S.r.l
ATS MILAN Department of Prevention
FICCI - Ministry Of Agricultural, Food And Forestry Policies
Another venue change will be the relocation of the dedicated B2B meeting area. The area will be in the Volvo Congress Center, which has a direct connection to the Palazzo dei Congressi. The building is next to Hall 19. The building will include interpreting services and legal help for business transactions. There will also be a special catering facility.
EIMA International 2021 will focus on vocational training and education. This will include initiatives for strengthening educational plans and creating new professional profiles. Initiatives include the EIMA Campus, Club of Bologna, and the Feder Unacome Workshops.
The EIMA Campus will provide lectures and seminars on emerging themes. These include eco-sustainable cultivation techniques. Other topics feature advanced digital applications for controlling cultivation operations. Several lectures will also focus on managing technical, economic, and environmental data. The EIMA Campus will provide university students with an immersive experience. The laboratory will focus on creating a supplementing curriculum with topical agro-mechanical subjects.
Did you know?
EIMA International can help professionals in completing various goals. Among these aims is networking with other professionals and gaining recognition. Also, the fair allows such professionals to conduct business onsite. They furthermore have opportunities to expand their specialist knowledge.
The fair features a diverse and comprehensive support programme. Among the main events is the exhibition of various agricultural and gardening machinery. This allows horticultural, forestry and agricultural operators to examine and buy novelties. Innovations that can help them in improving productivity and efficiency. The exhibition also permits attendees to gain recognition and network.
The support programme also includes theme salons and dedicated showcase events. There is for example the EIMA Green. It showcases mechanical technologies for the groundskeeping of green areas. This includes the latest novelties related to maintaining parks and sports facilities. It also showcases advanced urban décor and green architecture systems. This zone can be of special interest to several types of attendees. Among them are large distribution businesses and garden centres. They furthermore include recreational activity agencies and municipality representatives. The theme salon can also be beneficial for hobbyists and greenery enthusiasts.
Another theme salon of interest is the EIMA Components. It is the showcase zone dedicated to the components' sector. In particular, the area shows the latest in agricultural mechanical engineering components. This is the location for meeting manufacturers and suppliers.
The theme salons also feature EIMA Energy. It is a zone dedicated to renewable energy sources. This is the location for examining technologies that use renewable energy sources. Attendees can source machinery and technologies for managing agro-energy supply chains. The zone also includes an outside area dedicated to demonstration trials. These trials showcase the newest generation of machinery and systems live.
The EIMA Idrotech zone showcases water management and plant irrigation systems. The EIMA Digital, a rather recent addition, shows the most advanced electronic technologies.
EIMA International also features the TOTY or Tractor of the Year Contest. The Contest allows tractor manufacturers to gain recognition. This is due to the Contest allowing such professionals to showcase their innovations.
Another opportunity to gain recognition at the fair is the EIMA Innovation Awards. They provide acknowledgement to high-quality innovative solutions and products. The Competition permits all exhibitors to compete by submitting their innovations. Several types of prizes are available to competitors in the Innovation Award. These include the Technical Innovation that lauds devices and machines of absolute innovation. Another type of prize is the Blue Award which acknowledges outstanding environmental solutions. The Mention Award lauds products with original improvements.
EIMA International is a must-attend for agriculture, horticulture and forestry professionals. These include distributors, importers, economic operators, academics, IT and electronic application specialists. National and regional ministry representatives, manufacturers, and technical part suppliers should also visit. So should union representatives, contractors, machinery dealers, farmers, insurance experts, and engineers. Business owners, sports facility managers, and gardening hobbyists should not overlook attending.
Start-ups can look forward to several events. These include the TOTY, the Innovation Award and the various theme salons.
Your Hotel Room in Bologna
Invest in your business trip with hotel accommodation selected for your specific need. Travel 2 Fairs Ltd works with you to send you hotels in Bologna with an ideal location and price tag. This allows you to select the hotel offers that work best for you. Such as placing you near Bologna Exhibition Centre for a quicker commute. We have long worked with large groups, so you can query for parties of twenty people and more. The entire registration process takes up to a day and you leave all details to us. Also, Travel 2 Fairs ltd assists with logistics as well. You can request a rent-a-car or an airport transfer in both directions, whether it is private or shared.
Logistics
EIMA International is a biannual event that takes place for 5 days at the Bologna Fiera. Feder Unacoma organises the event with visiting hours often being between 8:30 am and 7:30 pm.
Bologna Fiera is a venue with a convenient location within the metropolis. This is due to its closeness to the city centre and airport. For instance, the central railway station is a 15-minute-bus-journey from the venue. Likewise, you can reach the airport in 30 minutes via bus and metro. Bologna is among the leading tourist cities in Italy. It is a metropolitan city that is reachable from Venice and Florence by train. The city is easy to navigate because of its expansive public transport system. This includes bus, train, metro, and taxi connections that link the various districts. Bologna provides a diverse range of dining and accommodation options. Such include over 1000 hotels, hostels, guest houses and apartments. It also includes restaurants, bistros, diners, and other eateries. Among the areas that are popular for resting in Bologna are the city centre and the central station.
Audience and Statistics
EIMA International is a high-profile event that receives over 250 000 attendees. Its 2019 edition included 2,000 exhibiting companies and over 50,000 machine models. The edition received 266,699 Italian and 51,121 international visitors. Professionals come from several sectors including agriculture, horticulture, and forestry. Trade visitors and exhibitors represent many countries. These include:
Australia
Brazil
Bulgaria
Belgium
Canada
China
Czech republic
Cyprus
Denmark

Finland
France
Germany
Hungary
India
Indonesia
Iran
Israel
Italy
Japan

Netherlands
Norway
Austria
Portugal
South Korea
Russia
Saudi Arabia
Spain
Sri Lanka
Sweden

Switzerland
Turkey
the UK
the USA
the UAE
Argentina
Colombia
Mexico
Uruguay
Morocco

Tunisia
Ethiopia
Kenya
Ghana
Tanzania
Uganda
Egypt
Singapore
Hong Kong
Iraq
Past Editions
EIMA International often includes new additions within its event schedule. There is for instance the 2018 edition where the EIMA Digital theme salon debuted. The 2021 edition of the fair also includes new additions. Among them is the EIMA MiA, which underwent a change from a dedicated zone to an exhibition wide theme area. It also included the relocation of the B2B meeting area. The 2021 edition also featured 270,000 visitors.
671
international exhibitors
51,121
international visitors
Our visitors
for the event

Marco Penado
McDreams Hotel Dusseldorf-City
MEDICA
Michael, thank you so much for your support, your service is amazing.
The Hotel is not close to Medica.
Regards,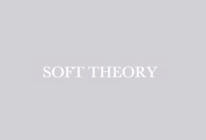 Kanya P
B&B Hotel Dusseldorf-Airport
MEDICA
It's a budget hotel do not expect much, they provide clean room but small room size. The hotel not far from Messe Duesseldorf by car but if you want to take public transport between the hotel and Messe Duesseldorf it's not convenient. But if you prepare to take taxi so it's not far from the place about 15 minutes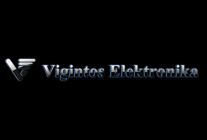 Dear Megan,
Thank you very much for quick upgrade and support. It is much appreciated !
Best Regards,
Valentinas Puodziunas UAB Vigintos Elektronika Project Manager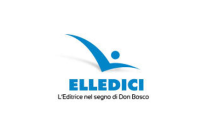 We are very satisfied with the service provided by the hotel and your company's service. We are very happy and everything went well during the exhibition. It was pleasure to work with you and we would love to continue working in the future with you!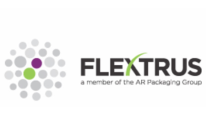 Dear Megan,
The hotel all in all is good. Rooms are fine with good beds and bathrooms. Breakfast is very good for a hotel of this size. A small thing, but it would have been good with more English speaking TV channels.
It is ok to use public transports to the exhibitions ground, but it would have been even better to have a similar hotel along U78 north of the city centre when exhibiting at the Dusseldorf Messe.
Best regards,
Ingrid/Group Marketing Manager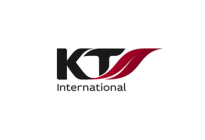 Dear Tom,
Many thanks for your mail. The hotel is located really close to the exhibition which is one of the most important things for us. Rooms are spacious, breakfast is OK, the staff is nice and responsive. My opinion is the hotel need a renovation, it's not too bad but definitely needs a renovation.
My feedback for your services are always the same – You guys are Great, every time is a pleasure working with you.
Have a lovely week,
Mariya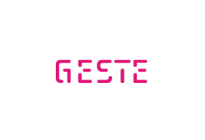 IN GENERAL, MY COLLEAGUES WERE HAPPY OF THE MOTEL PLUS BERLIN AND DIDN'T HAVE ANY BIG TROUBLE.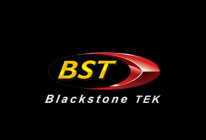 All well arranged.Friendly staff. Hotel Moniga Fiera In Milan was very close to the EICMA fair.Ideal location.Good self service buffet breakfast in the morning.Similar in the evening.Very comfortable rooms.Would recommend to book this hotel.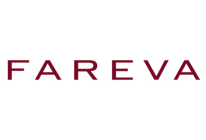 Dear Megan,
Regarding the hotel, it was ok, some rooms were very small like mine but it was clean. Some other colleagues were happy because they had big rooms with a nice view. The staff was friendly and very useful.
Regards,
Céline AVILA-PENELON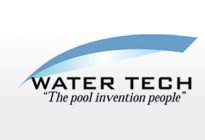 Ms Danielle Jacob-Johnson
Nick,
I would kindly like to thank you for your services and the Hotel is great. I will await for comments from all of my colleagues once they arrive and will provide you feedback. Thank you again!
I will and have recommended your services.
Best regards,
Danielle Jacob-Johnson
Division Director of International Sales and General Retail Sales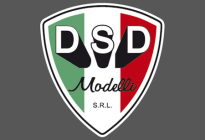 Mr Fernando Milanese
Holiday Inn Munchen Sud
Bauma
Hi Giancarlo,
sorry if I take advantage of your personal number, but I want to tell you a big thank you in private because in a short time you have organized everything for me. You know I was anxious when they asked me to find the hotel for my colleagues. Then when you wrote me the first time, I started to calm down. Finally I even felt pampered. You are really special in your work.
I will never stop thanking you!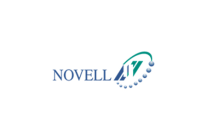 Dear Tom,
The hotel is good, clean and the people also so kind, I am satisfied with the hotel even though the room is small
For next event in CphI 2020 Milan, do you have any suggestion for the hotel?
Thank you!
Best Regards,
Inge Kartono, MD
International Marketing Manager
Our
Clients