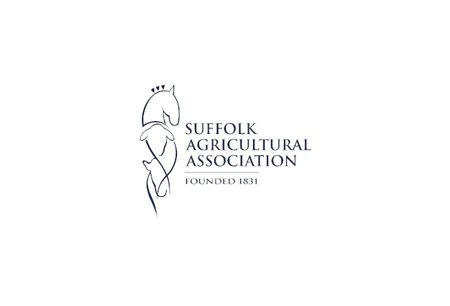 Suffolk Show
Organizer:
Suffolk Agricultural Association
About the
event
Update
Suffolk Show 2024 will be hosted as a live event between 29-30.05.2024. The iteration will be held at the Trinity Park Conference and Events Centre in the UK. The locale will not incorporate coronavirus precautions due to the repealing of the country's pandemic restrictions.
The Suffolk Show – A Brief Introduction
If you are a business established in Suffolk, one of the best platforms you can get on is the Suffolk Show. This county show has been in operation since the mid-19th century and offers local brands, farmers, and manufacturers access to active buyers from the community. It is reason enough to get yourself a stand at Trinity Park outside Ipswich, where the show is based. In addition to being one of the oldest shows in the UK, the Suffolk Show is also one of the most successful, with a footfall of more than 90 000 participants.
An Industry Profile
The Suffolk Show has one goal only – to show everything that makes the county great, and this is a direct reason as to why a visitor can find just about anything at the show. There are thousands of animals on display – sheep, cows, rabbits, goats, pigs, ponies, chickens, rabbits, and ferrets – with a number of high-profile competitions taking place. There are also horse shows and spectacular races and tricks. The show stands have a lot to offer from fresh produce and vegetables to local food, alcohol, and flowers. Art, crafts, gifts, clothing, accessories, gardening supplies and home décor also join the rich product portfolio.
Travel 2 Fairs Takes You There
A key point of any business trip is finding the right accommodation. Travel 2 Fairs Ltd has been active for more than a decade and has helped clients book the best hotel rooms for their budget all over the world. We will set you up with an affordable hotel reservation for the Suffolk Show in about a single business day. You enjoy the undivided attention of your very own personal travel assistant, who is there to make changes and answer questions. Travel 2 Fairs Ltd accommodates single travellers as well as large groups – think twenty and more! It takes one phone call to get your customized hotel booking online for the Suffolk Show.
Past Iterations
Suffolk Show 2022
Suffolk Show 2022 marked the successful restart of the county show after a two-year hiatus. The event featured 12 competition rings, 97 218 visitants, over 300 volunteers, and 600 trade stands. It was held live at the Trinity Park Conference and Events Centre between 31.05 – 01.06.2022.
Suffolk Show 2023
The 2023 iteration of the event occurred between 31.05 – 01.06.2023 as a live exposition. It was attended by approximately 90 000 visitants, with one of the event days featuring 30 000 participants, and 800 exhibiting stands.
Our visitors
for the event
Our
Clients