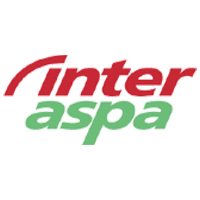 Interaspa
( 6 September 2023 - 7 September 2023 )
Location:
Germany , Hannover
Organizer:
Asparagus Handels- und Vertriebs GmbH
About the
event
Covid-19 Update
Interaspa 2023 will be held as a live event between 06.09.2023 and 07.09.2023, The venue for the event will be the Eickhorst Farm in Germany. Due to the improving pandemic situation, which resulted in the removal of the country's domestic and travel restrictions, the venue will not feature strict Covid-19 safety measures. Attendees can opt to follow voluntary measures such as wearing surgical masks in indoor spaces.
Introduction
Special crops, asparagus, and strawberries are on the agenda at INTERASPA, which has been a staple international trade fair for the sectors and has seen a steady increase in exhibitor numbers over the years. Germany sees the newest edition at the start of September and as of right now, the special event is about to see interest from over 2,800 trade visitors. It's a smaller group, but still represents high-ranking buyers and investors. If you don't have a hotel room, get in touch with Travel 2 Fairs Ltd.
Hotels in Hannover are plentiful enough to make it complicated to pick the right deal. One phone call to Travel 2 Fairs Ltd can have your business travel outing planned at no extra cost. We're the specialists when it comes to your online hotel reservation for trade fairs. You tell us how many beds you need and how much you're willing to pay. We handle the rest. INTERASPA serves as a launch pad for innovation across the entire value chain. The product portfolio features seeds, agricultural products, asparagus harvesters, and cold storage equipment. It furthermore includes irrigation equipment, scales, shop design, irrigation technology, photovoltaic systems, POS systems, tractors, and vacuum packaging.
Past Editions
2021 Edition
Interspa 2021 took place between 1.09.2021 and 2.09.2021 as a face-to-face exhibition with strict COVID-19 prevention measures in place. The edition featured safety protocols such as exhibitors needing to present health certificates. A total of 2,000 visitors and 223 exhibitors from 8 countries attended the trade fair. The countries represented were Germany, the Netherlands, Poland, Austria, Sweden, Norway, Switzerland, and Austria.
Our visitors
for the event
Our
Clients