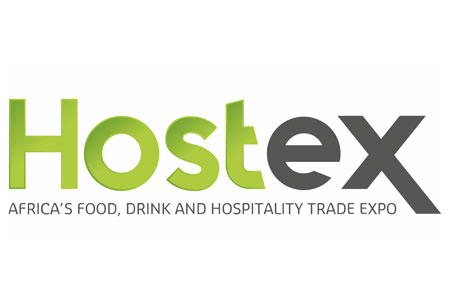 Hostex
( 3 March 2024 - 5 March 2024 )
Location:
South Africa , Johannesburg
Organizer:
Montgomery International
About the
event
Covid-19 Update
Hostex 2024 will take place as a live exposition between 03.03.2024 and 05.03.2024. The fair will occur at the Sandton Convention Centre in Sandton, South Africa. The venue will have strict Covid-19 prevention measures in place, such as social distancing and mandatory face masks. Currently, South Africa has travel restrictions in place. Due to such limitations, attendees will have to present upon arrival documents such as negative test results.

Introduction
No other international exhibition reflects with such detail and scope the innovations, trends and best practices in food service and hospitality across Africa than Hostex. Come to Johannesburg, South Africa, alongside the other 180 exhibitors to present cutting-edge technologies in the food processing industries or put on a show for your catering business. Attendance soars to over 10,000 trade visitors, so you know there's going to be a competition for hotels close to the Sandton Convention Centre. But you can be the first to get a great hotel booking online from Travel 2 Fairs ltd.
Have business travel work for you no matter where in the world you're heading and how much you're able to spend thanks to Travel 2 Fairs. We work with you to locate the deals that provide the biggest savings without compromising on comfort. Our mission is to reduce your commuting through better locations and access to public transport. Accommodation now becomes an investment into your visit to Hostex. Whether you wish to introduce a new taste to the world, research potential markets or simply grow your client base, this trade fair gives you the green light to do so!
Past Editions
2022
Hostex 2022 took place as a live trade show between 26.06.2022 and 28.06.2022. The event was held at the Sandton Convention Centre, a day after the removal of the domestic restrictions. The event received 4,483 visitors from 22 nations, with 98.5% of them being preregistered. Hostex 2022 featured three theme days – Comeback Sunday, Sustainable Monday and Technology Tuesday.
Our visitors
for the event
Our
Clients