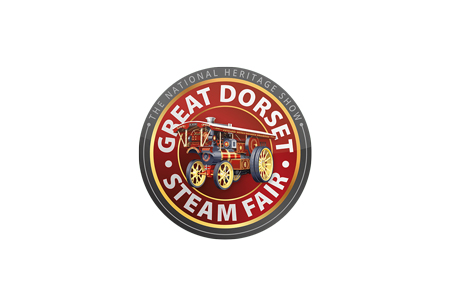 Great Dorset Steam Fair 2024
(22 August 2024 - 26 August 2024 )
Organizer:
Great Dorset Steam Fair
About the
event
Update
The Great Dorset Steam Fair 2023 has been cancelled due to unfavourable circumstances. The event will be held at the Tarrant Hinton as a face-to-face event in 2024. The hosting dates for the Fair are set between 22.08.2024 and 26.08.2024. The venue will not feature Covid-19 safety measures due to the lifting of the domestic restrictions. Travel limitations are not in place in the UK.
Great Dorset Steam Fair – A Brief Introduction
The Great Dorset Steam Fair is the biggest trade fair for rural products and agricultural machinery, and has been a major tourist pull for the Dorset County since its foundation in 1969. The great strength of the event is its diversity – it's part exhibition area for purchases and part community festival with lots to do and see. This certainly shines through the numbers the Great Dorset Steam Fair generates. Each edition consistently delivers over 200,000 visitors from near and far to the exhibition grounds. They come to experience the variety of products from 1000 trade stands.
An Industry Profile
You can't really pinpoint who attends the Great Dorset Steam Fair, because it's meant to be for everyone. Since 2008, one of the main attractions has been the Dorset Sound Festival, which serves as a complimentary event and features five stages – the Main Stage, Real Ale Stage, Folk Stage, Country & Western Marquee and the Black Bull Marquee. The eclectic musical program draws in campers and music fans. There are also local rural communities, farmers, manufacturers, horse fans and professionals who attend. The product profile is one of the more diverse – traction engines, tractors, farm machinery, working shire horses, classic cars and commercial vehicles.
Travel 2 Fairs Takes You There
Travel 2 Fairs ltd has had a long history in the business travel industry, and we are experts when it comes to booking hotel rooms in the big cities and small towns. Your hotel stay during the Great Dorset Steam Fair is in good hands. A personal travel assistant is assigned to your case, and you're able to get timely updates on deals, make changes, and ask further questions. Expect to receive a list of the best offers within the price range in your inbox within a day. Travel 2 Fairs Ltd is capable of handling the reservations of small groups and large parties of over twenty.
Past Editions
2022
The 2022 edition of the Great Dorset Steam Fair took place as a live restart edition between the dates 25.08.2022 and 29.08.2022. It was held at the Tarrant Hilton in the absence of Covid-19 safety measures due to the removal of the pandemic-related restrictions. The edition featured around 2,000 exhibits on 600 acres of space.
Our visitors
for the event
Our
Clients