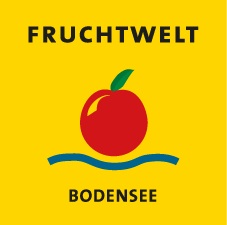 FRUCHTWELT BODENSEE
(13 January 2023 - 15 January 2023 )
Venue:
Messe Friedrichshafen
Location:
Germany , Friedrichshafen
About the
event
Covid-19 Update
FRUCHTWELT BODENSEE 2022 has been cancelled due to the trade fair bans implemented by the Baden-Württemberg state. The event will be hosted in 2023 as a live trade fair. The current hosting dates are 13.01.2023 - 15.01.2023. The event will be hosted at the Messe Friedrichshafen in Germany. The event centre will have the latest Covid-19 prevention measures in place. This will include the 3G entry policy. Attendees will be asked to show documents such as negative test results before entry. Due to the instated travel bans, such papers must also be shown upon arrival in Germany.
Introduction
In the commercial fruit-growing industry, there's no international trade fair quite as vital for the manufacturers and producers as FRUCHTWELT BODENSEE. Here you have the conditions to survey cutting-edge distillation and agricultural technology among colleagues and experts. As of right now, it's expected for close to 400 exhibitors and 17,000 industry insiders to make the trip. All the more reason to research hotels for FRUCHTWELT BODENSEE 2020. Travel 2 Fairs ltd gives you access to top deals ahead of the competition.
FRUCHTWELT BODENSEE covers the entire value chain as product categories include fruit cultivation, distilling, harvesting machines, plant protection, tree nurseries and agricultural products. To further emphasize effectiveness, there are going to be live demonstrations. Build on your professional knowledge through the detailed support program that has scheduled lectures and talks. Transform how you organize business travel and leave your hotel booking online to Travel 2 Fairs ltd. Our team has partnerships with hotels, hostels and apartments in Friedrichshafen and its outskirts. Every price category and star rank are represented to meet your needs. You complete your reservation in a day upon contacting us and get to save on your expenses!
Our visitors
for the event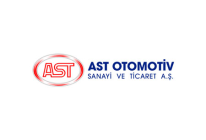 Great service, great people…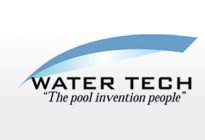 Ms Danielle Jacob-Johnson
Nick,
I would kindly like to thank you for your services and the Hotel is great. I will await for comments from all of my colleagues once they arrive and will provide you feedback. Thank you again!
I will and have recommended your services.
Best regards,
Danielle Jacob-Johnson
Division Director of International Sales and General Retail Sales

Thank you Megan,
it's always a pleasure working with you!
Kind regards and have a nice weekend,
Eva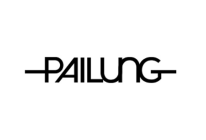 Mr Kent Hsieh
Doubletree By Hilton Milan
SIMAC
Hi Megan,
I like it a lot, near by the fair, with a link to center, very cozy.
Best Regard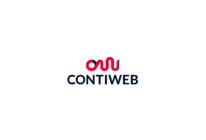 Dear Tom,
As I did not hear anything about the hotel and the trip, I think our travelers were okay and everything was fine.
Thank you for your help with everything.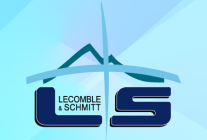 Dear Christine,
The Novum Hotel Madison Düsseldorf Hauptbahnhof was fine: good service, large rooms and bathrooms.
A bit old-fashioned and a 3 star hotel in my opinion rather than 4 stars.
Breakfast was fine.
Best regards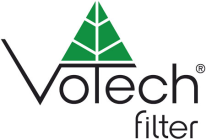 Dear Tom,
The service of Go Fair (your service) was excellent, I would really like to work with you again in 2017 (next Offshore). The people who will go to this fair would like to stay at Skene House Whitehall again, if you could manage this in the future, this would be great. (I don´t really know if Skene House will be exclusively offered by Munroe´s).
Kind regards,
Michaela Dohmen

Roee yaniv
Sheraton Dusseldorf Airport Hotel
ProWein
Excellent hotel and breakfast. Service and reception was great. Fair was less crowded but good enough.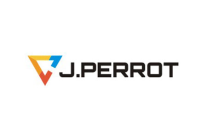 Hi Megan,
Thanks for your most professional and efficient assistance in booking the right hotel for us in Hannover this month for the EMO fair. The location was just a 10 minutes drive away but the room was super comfortable, the hotel was lovely, the staff friendly and the breakfast just outstanding.
Will surely be in touch for my next trip....Cheers

Veronika Strauss
Alliance hotel Brussels Expo
Very nice employees at the reception. Rooms were not too clean but still ok. Very near to the fair Flandrischer Hof. Nice rooms and good breakfast. Very good location. Have a nice day!

Hélène Moracchini Richardot
Holiday Inn Frankfurt Airport, an IHG Hotel
SIGHTCITY
Everything went good in the Hôtel. Employees are all very kind and helpful.

Steven Hecht
Novotel Cannes Montfleury
In summary, the Montfleury did a really good job. Service was prompt, professional and the obvious cultural differences aside, I wouldn't hesitate to recommend it. Room had a very nice balcony.
Best,
Steven Hecht
Our
Clients