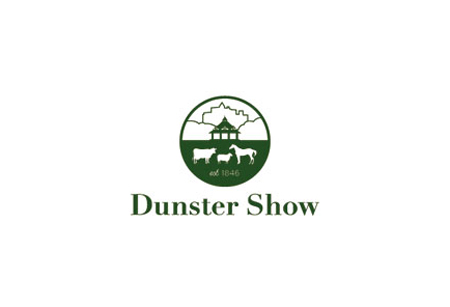 Dunster Show
Location:
UK , South Somerset District
Organizer:
Greenslade Taylor Hunt
About the
event
Dunster Show – A Brief Introduction
A key event for the agricultural and rural communities in West Somerset, the Dunster Show gives farmers and local businesses an opportunity to come together and share the day together. Farmers can look into new machinery and equipment as well as enter into competitions for cattle, sheep and horses. Families are welcome to enjoy the entertainment program and do a little bit of shopping at the same time. Last edition had roughly 200 trade stands, while the audience reached around 5000 visitors from the region.
An Industry Profile
As with all agricultural shows, there's something for everybody – the main reason why the Dunster Show is popular with every age group and occupation. Thanks to the bursary program, there are a lot of young farmers in the making involved. The lineup of gardening equipment, accounting services, agricultural machinery and vehicles, and country clothing is very attractive to farmers in general. For the general public, you have a wide range of products – art, ceramics, toys, baskets, leather goods, dried herbs, handmade sweets and pet supplies. Some of the main acts of the day include animal parades, stunts and even showmanship falconry.
Travel 2 Fairs Takes You There
Book hotels for Dunster Show with a single phone call. Your personal travel assistant is waiting for you to get in touch and help you plan out your business trip. Travel 2 Fairs ltd works with customers of all sizes. Do you need to keep costs low? We're on it and have just the hotels in mind. Are you travelling with a group of over twenty people? Not to worry. We're comfortable working with a large group. We'll get you accommodated. Find out the finest hotels and bed & breakfasts in Dunster. It's our mission to make your stay comfortable.
COVID Report
Having been cancelled two times already, local communities in West Somerset can look forward to meeting once again at the Dunster Show in 2022. The coronavirus pandemic posed challenges that made it impossible to host such a large trade show even out in the open. Today with numbers of vaccinations up and lax measures, the Dunster Show Society is a lot more confident to plan and run an edition on the lawns of Dunster Castle. We even have an official date – August 19th, 2022! Organisers have heard positive feedback from farmers and local businesses and promise a return to form. All done in a safe way with COVID-19 protective measures.
Our visitors
for the event
Our
Clients