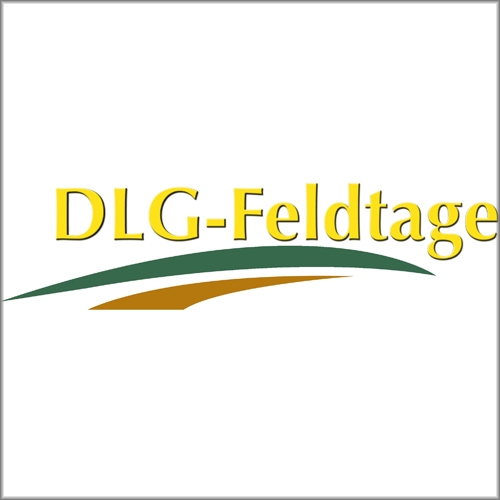 DLG - FELDTAGE 2024
(11 June 2024 - 13 June 2024 )
Organizer:
DLG (Deutsche Landwirtschafts-Gesellschaft e.V.)
About the
event
Covid-19 Update
DLG – FELDTAGE 2024 has been confirmed as a live edition from 11.06.2024 to 13.06.2024 at the Gut Brockhof Erwitte. Due to Germany removing its Covid-19-related restrictions in April 2022, the venue will not feature strict safety protocols such as the 3G entry policy. Attendees should note that they will not be asked to provide 3G entry documentation upon arrival in Germany, unless they are arriving from a virus area of concern. In such instances, they will have to provide a negative test result. Currently, there are no countries with such a classification.
Introduction

Overcome the key challenges of climate change, environmental hazards and resource scarcity in agriculture at DLG - FELDTAGE. The international exhibition champions forward-thinking, different cultivation methods where both crop cultivation and plant breeding. Bernburg-Strenzfeld, Germany welcomes more than 400 exhibitors who are going to share their products and services over the course of three days. Organisers are preparing for more than 22,000 trade visitors. That is the kind of audience you want to reach. Do it effectively and delegate your hotel booking online to us.
Have your choice of the best hotels in Bernburg-Strenzfeld without spending days looking at maps or comparing price rates. T2F does all this for you and shows you only the deals that are most beneficial to your budget and connect you to public transport. Business travel is now easy to plan–dial our number! DLG - FELDTAGE pushes forward the introduction of innovative technologies into agriculture, which results in exciting demonstrations of drones and field robots. This is the right platform to network with senior buyers and research markets and keep your fingers on the pulse of innovation.
Past Editions
2022
DLG – FELDTAGE 2022 took place as a live event. It was held between 14.06.2022 and 16.06.2022 at the Gut Brockhof Erwitte in Germany. The venue did not implement strict Covid-19 safety measures due to the country lifting its related restrictions in April 2022. The event featured over 380 exhibitors and around 15,000 trade visitors.
Our visitors
for the event
Our
Clients