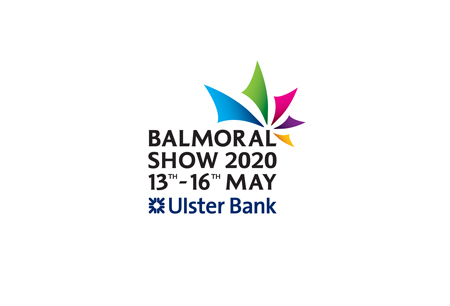 Balmoral Show
(10 May 2023 - 13 May 2023 )
Venue:
Eikon exhibition centre
About the
event
Update
The Royal Ulster Agricultural Society is happy to announce that the Balmoral Show 2023 is going to be held during its traditional month of May from May 10th to May 13th. The news comes shortly after the 2022 edition held in May. Organisers are hopeful about the prospects of the live edition running as it always did at Balmoral Park. Due to the country lifting its domestic and travel restrictions, attendees will not have to show 3G entry documents upon arrival in the UK and at the venue. They will be advised to follow recommendations such as wearing face masks in indoor spaces.
The Balmoral Show – A Brief Introduction
There's no other agricultural event in Northern Ireland that can rival the Balmoral Show. It's the heart of the local agricultural and animal farming industry and has over 150 editions under its belt. In general, organisers report attendance rates of over 120,000 visitors. This is excellent foot traffic for the 750 exhibition stands working the show. The Balmoral Show is a place where families and farmers come together for four days of excitement, fun and intensive shopping. Local businesses and manufacturers benefit greatly from the Balmoral Show, which generates a lot of income in sales and promotion!
An Industry Profile
The Balmoral Show has something for everyone – that's part of the show's logo. Exhibitors really span every product category from foods, preserves and beverages to fashion, souvenirs and local arts. Whatever a vacationer wants to buy, there's probably someone there. In addition, there's the farmer audience, which is interested in farming equipment and machinery and enjoys the many, many animal competitions – pedigree horses, ponies, cattle, sheep, poultry, pigs and goats. Kids will be entertained for hours at the Children's Farm, while the Main Arena offers high adrenaline with the Bolddog Lings Freestyle Team and the RAF Parachute team
Travel 2 Fairs Takes You There
Make your hotel reservation for the Balmoral Show in a matter of hours with Travel 2 Fairs ltd. You're assigned a personal travel assistant, who searches for suitable hotel deals in your price range. We are experienced when it comes to accommodation for trade shows and work with you to keep your travel expenses to a minimum. It's our job to get you the best price and the most convenient spot for your stay. Travel 2 Fairs ltd accommodates clients of all sizes. You can travel in a group of twenty or bring a few people over.
Past Editions
2022
The 2022 edition of the Balmoral Show took place as a live event at the Balmoral Park between 11.05.2022 and 14.05.2022. It received over 100,000 visitors.
Our visitors
for the event
Our
Clients