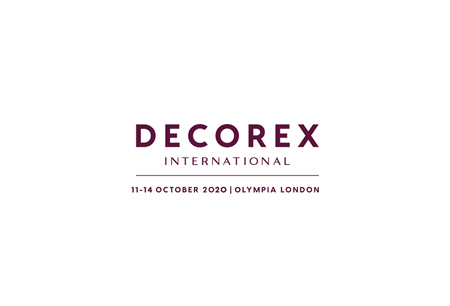 Decorex London
( 8 October 2023 - 11 October 2023 )
Organizer:
Informa Markets - USA
About the
event
Update
Decorex London 2023 will take place between 08.10.2023 and 11.10.2023 at Olympia London. The format of the event will be face-to-face without strict COVID-19 prevention measures in place. This is due to the removal of the pandemic-related restrictions.
Decorex London – A Brief Introduction
Often branded as The London Interior Design Show, Decorex London offers professional visitors a deep dive into the latest trends and movements in interior design and decoration. The whole fair is centered around hand-picked collections and consideration of the big names working in interior design. The show is a big hit in London, UK as we can see from the audience numbers. There are above 400 exhibitors on average and counting, while visitor numbers for 2019 exceeded 15,500 – a definite overall increase compared to previous editions.
An Industry Profile
Decorex London is a journey through smart and innovative interior design, which is why its focus spans across the entire value chain. Exhibit spaces are just as easily dedicated to bespoke furniture, carpets, home textiles and lighting fixtures as it is for contemporary art, crafts, and accessories. As a direct result, exhibitors are able to come face to face with a variety of professionals – contract specifiers and buyers, architects, property developers, interior designers, interior design retailers, hoteliers, artists, and others. Decorex London also boasts an excellent support program with items like Design Encounter, In The Making and Future Heritage that feature exciting curation of pieces and artists.
Travel 2 Fairs Takes You There
As an exhibitor at Decorex London, you need comfortable accommodation with good access to public transport and Travel 2 Fairs ltd offers a cost-effective service to achieve just that. Consult with us and a personal travel assistant will work with you to make your hotel reservations. Travel 2 Fairs ltd is flexible when it comes to the size of your group. We're used to servicing single travelers as well as groups that go above twenty. Have your hotel stay booked close to Olympia Exhibition Center and make satisfying savings at the same time.
Past editions
2021
Decorex 2021's face-to-face edition took place between 10.10.2021 and 13.10.2021. It occurred at Olympia London and featured strict Covid-19 prevention measures. This included social distancing and others. The rendition received approximately 400 exhibitors and over 10000 visitors.
2022
Decorex 2022 featured 237 exhibitors and took place in Olympia London. The venue did not feature Covid-19 safety measures due to the removal of the UK's pandemic-related restrictions. The event was hosted between 09.10.2022 and 12.10.2022.
Our visitors
for the event
Our
Clients