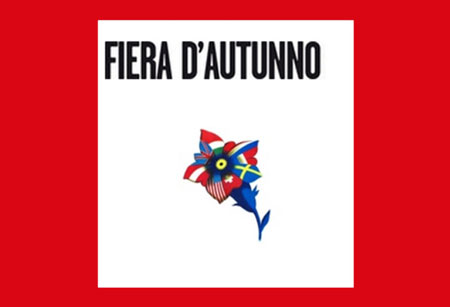 AUTUMN TRADE FAIR 2023
( 9 November 2023 - 12 November 2023 )
Organizer:
Fiera Bolzano Spa
About the
event
Update
Autumn Trade Fair will take place in 2023 between 09.11.2023 and 12.11.2023. Organisers have stated that a COVID-19 prevention plan will not be implemented at the venue. This is due to the removal of the domestic restrictions.
Introduction
AUTUMN TRADE FAIR demonstrates a broad focus in terms of the products and services it promotes, ranging from home & interior trends to nutrition & vital products. The international trade fair launches in Bolzano, Italy with projected booths from 320 exhibitors and counting. It's a good number as you won't have too much competition for the expected 45,000 visitors to come until the official closing ceremony on November 24th. Be among the first people to snatch preferential rates on hotels for AUTUMN TRADE FAIR with Travel 2 Fairs ltd. It takes one phone consultation to complete your business travel planning.
AUTUMN TRADE FAIR should definitely be on your radar as it gives a platform to display and promote designs to a wide audience, boosting sales for the end of the year and expanding your client base. You expect for the four days of programming to be packed including a conference on market climate and a fashion show. If you want the best results from your trip, you should think about your hotel stay. Travel 2 Fairs' specialty is the online hotel reservation for trade fairs. Having thorough experience, we understand how to keep costs low on business accommodation no matter how small the budget.
Past Iterations
Autumn Trade Fair 2022
The 2022 iteration of the event coincided with BIOLIFE 2022. The events, held between the 3rd and 6th of November 2022 in Fiera Bolzano, featured over 33 000 visitants. The host location did not feature coronavirus safeguards due to the removal of the country's pandemic restrictions.
Our visitors
for the event
Our
Clients