Agrarmesse Alpen-Adria
(20 January 2023 - 22 January 2023 )
Venue:
Klagenfurter Messe Betriebsgesellschaft m.b.H.
Location:
Austria , Klagenfurt am Wörthersee
About the
event
Agrarmesse Alpen-Adria 2022 has been cancelled by organisers. Director Bernhard Erler has stated that such a difficult decision has been made after extensive discussions. The event will take place in 2023 between 20.01.2023 - 22.01.2023 at the Klagenfurter Messe. The trade fair will occur as a face-to-face exhibition and will feature strict Covid-19 prevention measures. This will include a 3G entry policy. Attendees must show proof of recovery, immunisation passports or negative test results before entry.
Calling Card
Agrarmesse Alpen-Adria is a successful regional agricultural exhibition tailored towards the very specific needs of the countries in the Alpine-Adriatic region. The event is organised in Klagenfurt, Austria at Messe Klagenfurt. Editions run every two years and keep alive the trade relationships between Austria, Slovenia, Italy and Germany. The exhibition offers new solutions, technologies and opportunities for local farmers and manufacturers alike. Classic farming and animal husbandry face new challenges with the unpredictable weather caused by global warming. Agrarmesse Alpen-Adria provides the right conditions for professionals to meet and exchange valuable experience.
Business Potential
Agrarmesse Alpen-Adria services the entire value chain and its main sectors are classic farming, agriculture 4.0, biodynamic farming, animal husbandry, meat processing, and direct marketing, farm shops & viticulture. The product assortment is rich and extends to tools and equipment, soil working machines, stable construction and equipment, IT for farmers, agricultural machinery and so much more. It's no wonder that this is the go-to meeting place for farmers and farm employees. The exhibition is also a great learning experience for the next generation. The numbers of young farmers are growing and agricultural schools regularly send out students to get an early start with how a modern farm runs in every aspect. Exhibitors include well-established regional brands such as FRÖLING GMBH Heizkessel- und Behälterbau, HOLZ DIE SONNE INS HAUS Energie Consulting GmbH and STERRER GMBH Geflügelhof & Technik.
Did You Know?
Agriculture is in a process of rapid change. In part thanks to digitalization and automation, but also because of climate change. These topics are really important for Agrarmesse Alpen-Adria and very well featured in the support program. The innovation conference is where experts take the stage to share insights and useful strategies. In the past there have been guests like Hannes Royer, who runs an organic mountain farm with 35 hectares of grassland and 28 hectares of forest in Rohrmoos near Schladming. It's a really innovative way to approach agriculture and his topic was about how to rethink the use of land and production. New ways of thinking on things also goes for the use of technology in farming. One of the goals is to optimize internal processes, but doing it in an eco-friendly way. That's one small part of the exhibition. Attend live machinery demonstrations!
Your Hotel Room in Klagenfurt
Agrarmesse Alpen-Adria attracts thousands from near and far. Beat the competition for the most affordable hotel rates in Klagenfurt, Austria. Travel 2 Fairs ltd knows where to look for exclusive deals. Keep expenses to a minimum and enjoy a room right next to Messe Klagenfurt. We can get you a hotel within walking distance or a few minutes away with a bus. From budget to boutique, we have options for every budget. Travel 2 Fairs ltd helps you every step of the way. Want an easy trip from the airport to your hotel? Schedule a transfer! Private or shared, we can arrange it. We are also a rent-a-car vendor, if you prefer to have independent transportation around town!
320
international exhibitors
20,000
international visitors
37,000+
sq. metres of exhibition space
Our visitors
for the event

The hotel was perfect for our 5 days stay in Friedrichshafen. Rooms warm and clean. Good breackfast and good restaurant.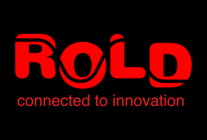 Hi Mark,
how are you? I would like to give a feedback to you: everything went well and our staying was perfect! Thank you very much for your cooperation.
Kind Regards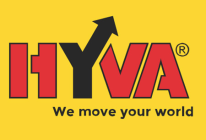 Iulian Cojocaru
Apartment-Hotel Hamburg Mitte
SMM
Hi Christine,
Thanks for everything, sorry for the confusion. I still own you a feedback from Hamburg. The Apartment Hotel - The location was not that bad, considering you are going there for the SMM show not for holiday. I had a subway station 10-12 min walk distance which was very useful , 3.20 Euro /day I was going back and forward from the exhibition center. - At the Hotel .base floor, they have a small restaurant and bar, but near the hotel at a 15m min range walk, you can find something to eat like, Pizza`s, McDonalds, Chinese Restaurant, Turkish Restaurant, German beer house with brezzels and sausages, etc - The room was a decent one, you can feel is an old Hotel by the building construction and the furniture vintage alike that gives you the impression of the `90`s, but they were clean, and looking good. - The room cleaning was ok, and also the guys from the front desk were quite polite and helpful. - Breakfast area was large which I like it the most, you did not feel crowded having many tables where to sit. The diversity was ok, nothing special, but looking clean and lots of personnel available for the coffer, table cleaning/arranging, etc - The down points are that rooms do not have A/C , the single room, has two small beds with separate mattresses put together, so if you want to roll over you will have a gap in the middle, so anyway you will use only one single bed. They say that the tap water is drinkable in Germany , but a hotel that respects its status, should offer complementary water bottle every day for the ones who prefer to stay safe, there wa sonly one 1L bottle at the first day and that`s it, I mean it costs 1Euro , you can add it to the room costs. The bathroom was only with liquid soap, no shower gel or shampoo. This is the most honest feedback you will get…
Best regards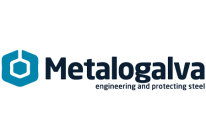 Débora
Sejours & Affaires Paris-Malakoff
Hello Tom,

First of all I want to thank you for your professionalism with us.
Enjoyed our stay and ran everything very well.
The rooms were comfortable and we were very well received.

King Regards,
Débora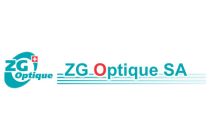 Liudmila Podgornaya
Upper Room Hotel Kurfurstendamm
Very competent and professional, Tom Parker helped us find the most suitable hotel in Berlin. Description of the hotel and its location was accurate and appropriate. Thank you for your attention, easy communication and quick response to our requests.
Best regards,
Liudmila Podgornaya. ZG Optique SA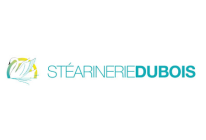 Hi Tom,
Thanks for your email, All was fine in the hotel we booked.
Thanks and have a nice day,
Bien cordialement, Best regards,
Mathilde CHELLY
Europe Sales Representative
Pharmaceutical Division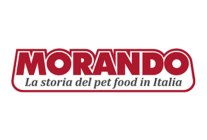 Everything perfect. Thanks for your service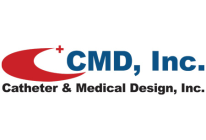 Brian: Everything went very well. You did a great job, will plan to us you again in the future.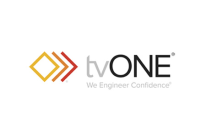 Hi Tom,
Thank you for your continued support throughout out booking process and even afterwards 😊
The stay was great, and I will be sure to keep in touch for future bookings.
Thanks again,
Rachael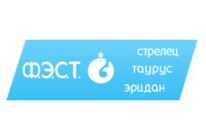 I'm Alexey,
sales person taking care of whitefish our fleet exports abroad. Travel time to time attending different shows and events. Of course, not often but it happens, having head ache how and where to book one or another hotel. I met Mrs. Megan Moore couple of years ago and was positively surprised I can have service like she render. No more head ache with bookings, just short e-mail and I'm in a hotel. That's what Megan can do better than others. My last booking was a year ago in Brussels, nice and comfortable room, good people at reception. In other words Megan really knows what her client want.
Alexey Pchelintsev
MURMANSK TAW FLEET 1,2,3,4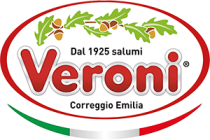 Tommaso Lo Russo
Kyriad Prestige Lyon Est - Saint Priest Eurexpo Hotel and SPA
Sirha
Nice and comfortable hotel, very close to the exhibition.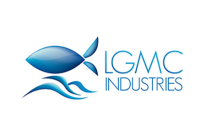 Fatiha Ramzi
ibis budget Koeln Messe
ANUGA
Dear Mark,
Many thanks your email. Nothing to say about your service, perfect ! Appreciate very much your good communication. I was very happy to have for the first time a hotel very close to the ANUGA (which gave me time to do running daily after the exhibitionJ) The hotel was good. It is a pity however that no meal was served (except the breakfast) while the Ibis hotel close to Ibis Budget was serving meals at dinner. I was also disappointed to book for a taxi at the hotel that never came. Fortunately, I went by foot to take a taxi outside in order to avoid missing my train.
All the best to you.
Our
Clients