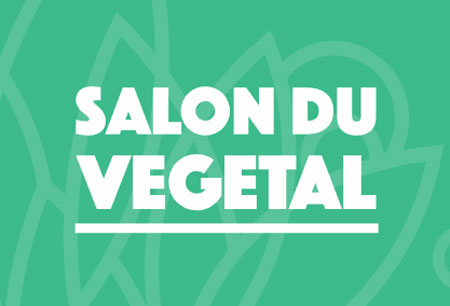 Salon du Vegetal 2024
(10 September 2024 - 12 September 2024 )
Organizer:
B.H.R Bureau Horticole Regional des Pays de la Loire
About the
event
Update
Salon du Vegetal 2024 will occur as a live trade exhibition in the Parc des Exposition d'Angers between the 10th and 12th of September 2024. The venue will not implement coronavirus safeguards due to the country removing its pandemic constraints, including the ones affecting international travel.
Introduction
Retain your position in the gardening and landscaping sectors in your market and grow your full network of contacts at Salon du Vegetal. The international trade show reveals what's new in the management and designing of green spaces. You align with over 545 exhibitors to put on display an array of plants and flowers, tools, accessories, and equipment. Beat the more than 15,000 visitors to hotel rooms and secure your bookings for international trade shows from now on with Travel 2 Fairs ltd.
Travel 2 Fairs ltd spoils you with a choice of hotels in Nantes that fit your budget. Business travel can take a single day to plan. All you need is to consult with our team on how big your group is, how much you're willing pay and any other preferences. We filter all hotel deals against all these criteria to arrive at your perfect match. Attend Salon du Vegetal in comfort and take full advantage of the programming. The exhibition connects you to senior buyers and directly to the public, so you can gauge reactions to your products!
Past Editions
Salon du Vegetal 2022
Salon du Vegetal 2022 took place between the dates 13.09.2022 and 15.09.2022. The venue did not feature Covid-19 safety measures due to the country removing its pandemic-related restrictions. Over 200 exhibitors attended the event.
Our visitors
for the event
Our
Clients