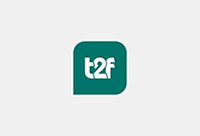 WTM LONDON
( 6 November 2023 - 8 November 2023 )
Organizer:
Reed Exhibitions
About the
event
Update
The 2023 edition of WTM London will take place as a live exhibition at ExCeL London. The hosting dates for the event are set between 06.11.2023 and 08.11.2023. The event venue will not have Covid-19 prevention measures in place. This is due to the UK removing its pandemic-related restrictions, including the ones affecting travel.
World Travel Market – A Brief Introduction
WTM London is one out of a series of events organised under the name of World Travel Market and is based in ExCeL London every single year in November. The international exhibition offers professionals out of every sector in the travel and tourism industry to come together, network and conduct business in a dynamic atmosphere. It's a thriving B2B platform with a healthy attendance. Last edition reported 5000 exhibitors and destinations, 9000 buyers in the Buyer's Club and a general attendance rate of 50,000 trade visitors, which come from 38 sectors in the travel industry.
An Industry Profile
World Travel Market has positioned itself as a leading benchmark for travel and tourism. WTM events are held in London, Dubai, São Paulo and Cape Town. It's not an exaggeration to say that the entire world in all its richness is showcased under one roof, and WTM London is so influential that 80 Ministers of Tourism made the trip last edition. The product portfolio is quite extensive. Visitors learn about destination travel, cruises, responsible tourism, LGBT travel, aviation, sports travel, music travel, wellbeing, accommodation and the next generation of technology that will forever change how travel is done.
Travel 2 Fairs Takes You There
It's important to work out every detail of your business trip to WTM London, and Travel 2 Fairs ltd comes with the right service and skilful touch. You're assigned a personal travel assistant in charge of your hotel reservations and is there to answer any questions you might have. Travel 2 Fairs ltd works with hotels, apartments and guest houses at every price point to deliver a comprehensive service. A convenient location is valuable, so expect to receive deals on hotels close to ExCeL London. We are also quite flexible when it comes to group size – 2 or 20 people makes no difference to us!
Past Editions
2021 Editions
The WTM London 2021 Edition took place between the dates of 1.11.2021 - 3.11.2021. The hosting format of the event was a hybrid – a live exhibition complemented by a digital trade fair. The hosting location of the trade fair was ExCeL London, with the venue featuring the latest Covid-19 prevention measures in place. This included safety precautions such as social distancing and the need for attendees to show 3G documents before entering the venue. The edition, despite the ongoing pandemic, featured 4000 buyers, around 1000 exhibitors and 110 expert speakers. Over 140 countries were represented by the participants.
Our visitors
for the event
Our
Clients