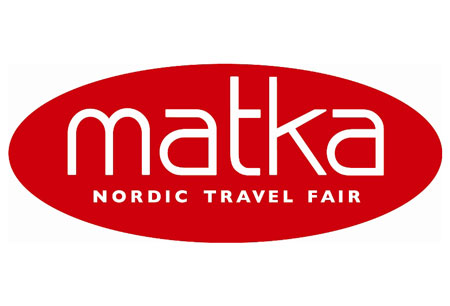 matka 2024
(18 January 2024 - 21 January 2024 )
About the
event
Update
The 2024 dates for Matka Nordic Travel Fair, the largest travel fair in Northern Europe, have been announced. The trade fair will be held from the 18th to the 21st of January 2024 as a live event. Messukeskus Helsinki will not implement strict COVID-19 safety protocols during proceedings. This is because the country has countermanded its pandemic restrictions.
Preface
At matka, travel professionals from and around the Nordic region come together to discuss where the travel industry is heading for the upcoming year, not to mention how to raise standards and improve numbers. The travel business sector has experienced a steady growth, which places participation in Helsinki, Finland. All the more reason to invest in your business travel arrangements and get hotels close to the Messukeskus as soon as possible. Don't know where to look for the best deals? Turn to Travel 2 Fairs Ltd for bespoke accommodation.
Matka is an international trade fair of strong repute, which means visitors will race for the best establishments in Helsinki. Benefit from hotel accommodation for trade fairs selected with your specific taste and needs in mind. Travel 2 Fairs Ltd does exactly this and delivers to you a list with top offers within a business day. You're freed to plan your visit in great detail. Whether you are there to compare notes on global market trends at seminars and expert talks or have set your sight upon business matchmaking events, matka allows for professional development over the entire value chain.
Past Iterations
Matka 2023
The 2023 iteration of the Matka Nordic Travel Fair occurred as a live trade exhibition between the 19th and 22nd of January 2023. It was held in the Messukeskus Helsinki without implementing coronavirus safeguards. This was because the country countermanded its pandemic restrictions. Matka 2023 featured over 900 exhibiting brands from 70 nations and more than 50 000 visitants.
Our visitors
for the event
Our
Clients