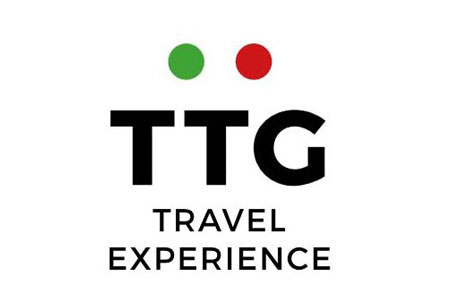 TTG INCONTRI
(11 October 2023 - 13 October 2023 )
Organizer:
TTG Italia Spa
About the
event
Update
The 2023 edition of the trade fair will take place between the dates of 11.10.2023 and 13.10.2023. The event will be held as a face-to-face exhibition at the Rimini Fiera in Italy. The event venue will not feature Covid-19 prevention measures due to the removal of the related domestic restrictions. Italy at present does not have travel limitations.
Introduction
Explore how you can assert your influence in the travel and hospitality sector in the Italian region and well beyond at TTG INCONTRI. More than 130 destinations are going to be presented by over 1000 exhibitors in a friendly, warm environment in Rimini, Italy in mid-fall. Organizers are preparing for a large audience at the international trade fair. Gain a competitive edge when it comes to networking and book hotels close to the Rimini Fiera Expo Centre. Travel 2 Fairs ltd knows where all the good deals are, and we are one call away!
Business travel has a brand-new dimension when you leave your accommodation to Travel 2 Fairs. We work with clients, big and small, and know how to make an online hotel reservation for trade fairs, no matter where you're headed and what your budget looks like. An extensive database of hotels, hostels, and apartments allows us to send you early booking deals that are a perfect match before anyone else. So divert your attention to TTG INCONTRI – the event that gives you access to new practices, trends, and products for casinos, castles, convention centres, holiday homes, hotel chains, hotels, museums, resorts, spa hotels, theme parks and villas.
Past Editions
2021
The 2021 edition of TTG INCONTRI featured around 40,000 visitors and 1,800 exhibitors. It was a successful restart for the Italian travel and hospitality sector. The event took place as a live event at the Rimini Fiera in Italy between 13.10.2021–15.10.2021. The hosting venue featured the latest and strictest Covid-19 prevention measures. This included safety measures such as the social distancing regulation and the obligation to wear masks.
Our visitors
for the event
Our
Clients