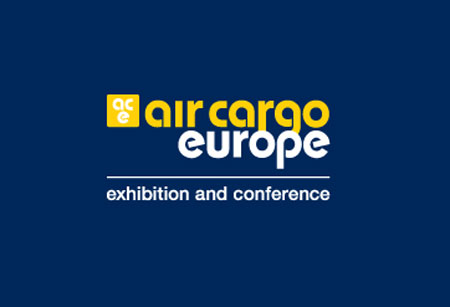 air cargo Europe
( 9 May 2023 - 12 May 2023 )
Location:
Germany , Munich
About the
event
Covid-19 Update
Air cargo Europe 2023 will coincide with Transport Logistic 2023. The event will take place as a hybrid event at Messe Munich in Munich, Germany. The events will take place between the dates of 9.05.2023 and 12.05.2023. The venue will feature the latest Covid-19 prevention measures including the 3G entry policy as well as social distancing regulations.
Calling Card
Based in Munich Germany, Air Cargo Europe is a companion exhibition and conference for the much bigger Transport Logistic. It was first created as its own event in 2003 as air cargo became a much larger sector thanks to technological innovation and globalization. Air Cargo Europe is the link between air logistics markets in the world and remains highly influential thanks to a supporting conference hosting respected experts. Editions are held every two years towards the start of May at Messe München. The air cargo market is one of the fastest growing in the logistics industry and the exhibition and conference serve as a major source of information, policy and advancements in technology. With the coronavirus pandemic still affecting the supply chain, Air Cargo Europe is relevant now more than ever.
Business Potential
You'd be smart to get a booth at Air Cargo Europe, because it's the one-stop marketplace for major buyers from all connected markets along the processing chain. The product portfolio extends to aircraft, air-freight, airport equipment, RFID, utility vehicles, navigation aids, handling services, communication systems and information systems. They're showcased by brands such as Air Cargo Group Association Limited, Flyfresh, Neo Air Charter GmbH and Emirates SkyCargo. Exhibitors can diversify their contacts and break into international markets very easily. The audience is made up of airlines, airports, forwarding agents, cargo handling companies, express services, logistics providers and security services among others. Visitors come from all over the world – France, the Netherlands, Egypt, Belgium, the UK, China, Spain, the UAE, Sweden, Tunisia, the USA, Japan and South Korea.
Did You Know?
Air Cargo Europe has one of the most exciting conferences geared towards the needs of air freight. Organisers call on high-ranking experts and professionals in the field to discuss how the landscape is changing in recent years. Last edition saw four main topics take shape. One, of course, concerned the impact of the coronavirus on the logistics industry, while others looked into the adoption of digital technology, supply chain optimisation and sustainable practices, and special topics meant for the air cargo sector. In the audience, you can see department heads, managing directors, board members, employees, civil servants and skilled workers.
Your Hotel Room in Munich
Enjoy a marvelous hotel stay during Air Cargo Europe. Your hotel will be a short distance away from Messe München so you'll only need to ride the metro for a few minutes or even walk to the entrance. Travel 2 Fairs ltd also promises the most affordable hotel rates in Munich. We have the experience working with groups of over twenty people, but also service solo travelers. No job is too small or too big. In addition to your hotel reservation for Air Cargo Europe, Travel 2 Fairs ltd helps you with logistics. Do you want to get to your hotel upon arrival in style? Arrange for private or shared transfer to your hotel. The service can also be scheduled for departures. Or rent a car!
Past Editions
2021
The 2021 edition of Air Cargo Europe featured 8500 participants who took part in 87 conference sessions. The event took place as a digital exhibition between the dates 4.05.2021 and 6.05.2021. The format change was necessary due to the ongoing pandemic. The event took place as part of Transport Logistic 2021.
2374
international exhibitors
64,000+
international visitors
Our visitors
for the event
Our
Clients