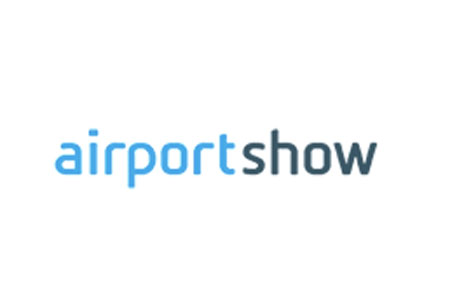 Airport Show 2024
(14 May 2024 - 16 May 2024 )
Organizer:
Reed Exhibitions
About the
event
Update
The 2024 edition of Airport Show will once again be a live show, which will be held between May 14th and May 16th. The number one mission is to keep everyone safe, so organisers will control how many people enter the show daily to regulate the flow of people. The Dubai World Trade Center has earned itself several safety certifications and has placed the latest COVID-19 health and safety protocols. Airport Show 2023 will have pre-registration, mandatory masking, and increased sanitation. Attendees will not have to present 3G entry documents upon arrival in the UAE.
Calling Card
A leading business platform for aviation and airport technology, the Airport Show is the meeting hub for leaders and decision makers in the MENASA region. Over the years, the trade show has spread its influence further and become a truly global event. Held in Dubai, UAE, the Airport Show arrives every year in May at the Dubai World Trade Center. The COVID-19 pandemic continues to challenge the aviation sector and demand better, smarter solutions for safer international travel. The Airport Show successfully manages to meet these challenges and keep the conversation going. Experience the height of technical innovation and the knowledge shared by top experts and figures in the industry.
Business Potential
The Airport Show always supports innovation and highlights exhibitors doing the most to change and improve airport functions. Innovators include Johnson Controls, Nuctech Company Limited, Ground Handling Logistics, emaratech and AGRiGUiP. The trade show covers all related product groups, which makes it an excellent procurement platform. The exhibition halls display the latest in beacon technology, architecture, airport security, air traffic management, airfield construction and installations, automatic vending machines, flight information systems, duty free, driverless terminal vehicles and ICT technologies. The Airport Show attracts buyers from over 50 countries and is an excellent B2B business platform. You're only going to win from getting a booth here. Meet contacts in airlines, airports, air navigation service providers, civil aviation authority, border security, cargo and freight companies, civil defence and ground handling just to name a few.
Did You Know?
Helping you meet the right kind of contacts is the Business Connect platform, which is available both digitally and in person during the show. Signing up for Business Connect gives you bonuses like being able to one-to-one meetings, VIP guided and technical tours, meet & greets and speed networking. You can't miss the informative sessions at the Global Airport Leaders' Forum (GALF) – a source of knowledge and experience amongst global leaders. Sessions discuss the big changes in digital services transforming the sector and airport security. Names you will find include Ioanna Papadopoulu, Jan Klas, Kashif Khalid, Gerold Tumulka and Ismaeil Al Balooshi. Last but not least, we have to mention the Women In Aviation General Assembly. The meeting place addresses the underlying issues and opportunities for women to receive equal treatment and rise through the ranks in aviation.
Your Hotel Room in Dubai
Travel 2 Fairs ltd has a wide network of hotels across the whole of Dubai. We have the experience working with small groups and large parties of over twenty people. No matter how many beds you need, we have your back and deliver a reliable service. The hotels we offer for the Airport Show are excellent and sit near the Dubai World Trade Center. You can get to the front door of the centre in a couple of minutes, be it on foot or by metro. Your online hotel booking for Airport Show cannot be complete without an airport transfer. Travel 2 Fairs ltd arranges for private or shared transportation to wait for you at the airport to take you to your hotel.
Past Iterations
Airport Show 2022
Airport Show 2022 took place as a live event between 17-19.05.2022. It was held at the SWTC amidst coronavirus precautions such as mandatory face masks and frequent hand sanitation. The event despite the global pandemic exceeded expectations as it featured over 150 exhibitors from more than 20 countries and over 5,000 trade visitors. Additionally, the event was attended by 100 hosted vendees and 33 aviation associations from 18 countries. A total of 3,556 meetings took place during Airport Show 2022.
Airport Show 2023
The 2023 iteration of the event received over 300 exhibiting firms and 7 500 visitors from over 90 nations. The event occurred in a live trade exposition format at the DTWC between 9-11.05.2023.
Our visitors
for the event
Our
Clients