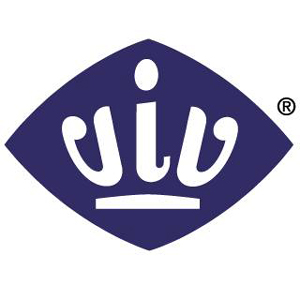 VIV Europe
Organizer:
VNU Exhibitions Europe
About the
event
Update
Organisers are discussing dates as well as the event format for VIV Europe 2026.
Preface
VIV Europe is a pre-eminent animal husbandry and agrarian trade exhibition. It showcases the latest innovations and market opportunities. Salon VIV Europe occurs in the Jaarbeurs Exhibition Center. This compels approximately 25 600 participants to attend the event. This includes 25 000 visitants and 600 exhibiting companies. Such attendants represent 144 nations, such as Italy, the United States, China, and South Africa.
About VIV Europe
The VIV Europe exhibition enables participants to complete various goals. Such range from networking to earning recognition. It aids in achieving such business goals via its diverse event programme and extensive floor plan. Each iteration focuses on a central theme that reflects the current trends. Such include sustainability. Among the most pivotal sub-events is the detailed exposition. It features the latest wares related to swine, dairy, aquaculture, domestic fowl, and cattle. These are presented via ten segments: feed, additions, animal well-being, breeding, farm production, media, logistics, laboratory testing, automation and refrigeration.
Salon VIV Europe additionally features various conference and seminar sub-events. They focus on various essential topics, ranging from feeding to farm production. For instance, one iteration featured the European Live Feed Congress. It discusses global feed industry competitiveness, sustainable animal protein industry, and feed additives. Similar is the Poultry Marketing Round Table, which focuses on crisis management and future business strategies. Participants can also look forward to sub-events such as the Aquafeed Extrusion Conference. It focuses on subjects related to aquaculture, including extrusion and aquatic feed equipment. They can likewise consider attending micro-events such as "HUBORANGE!". It is a three-day seminar that debates trending topics, such as glocal farming, co-creation, and high-technology innovations for meeting future demands.
VIV Europe's exhibitor list often includes leading companies such as Evonik Industries, Incubatrici Borotto, Ishida Europe, Lanxess, and Nijhnis Industries. Such companies represent industries and sectors:
Agriculture, including livestock & poultry;
F&B;
Marketing & sales;
Import & export;
Research;
Media;
Logistics;
Laboratory testing equipment and services;
IT & automation services.
VIV Europe Accommodation
Procure suitable accommodation for the VIV Europe exhibition before all the good deals are taken with Travel 2 Fairs Ltd. All that is necessary is to inform us about the rooms you need, how much you wish to spend, and your desired location. Travel 2 Fairs Ltd manages the rest. Reserve lodgings adjacent to Jaarbeurs Exhibition Center and gain valuable access to public transport. We can advise you on the best routes to take to the venue. Aside from affordable hotel accommodation for exhibitions, we also provide transport services. One way to travel to your hotel is to have a rent-a-car wait for you at the airport. Another is to schedule an airport transfer in both directions.
Event information might be outdated because of the coronavirus pandemic. More information is available from the organiser.
Past Iterations
VIV Europe 2022
VIV Europe Utrecht 2022 occurred as a hybrid trade exhibition between the 31st of May and the 1st of June 2022. It received 19 024 visitants from 142 countries and 435 exhibiting companies from 44 nations. 68% of the visitors were from West Europe, and 10% were from Eastern Europe. 14% of the trade visitors represented the Middle East and Africa, while 8% represented Asia and other global regions. 89% of the exhibiting companies and 86% of the visitants will attend the next edition. Of the exhibiting companies, 75% would recommend the event to others. Among the trade visitors, 84% would recommend VIV Europe. 71% of the exhibitors consider the event to be quite pivotal, while 75% of the visitors consider VIV Europe to have fair or very high importance. 82% of the visitors rate the event content as exceptional, while 74% of the exhibiting companies rate visitor quality as excellent.
100+
seminars and conferences
144
represented countries
Our visitors
for the event
Our
Clients