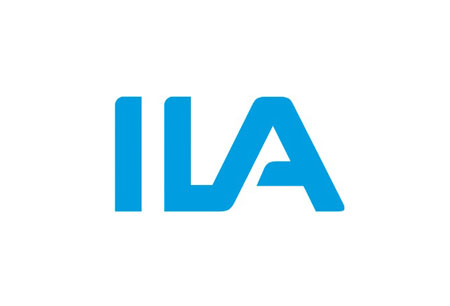 ILA
( 5 June 2024 - 9 June 2024 )
Venue:
Berlin Brandenburg International Airport (BBI)
Location:
Germany , Berlin
About the
event
Covid-19 Event Update
The 2024 edition of ILA will be held as a live event between the dates of 05.06.2024 and 09.06.2024. The event will consist of a live trade fair that will be hosted at the BER Airport in Germany. It will not feature strict Covid-19 presentation measures. This is due to the country removing the related domestic restrictions in April 2022. Due to the improving pandemic situation, Germany also does not have at present travel limitations.
A Brief Introduction
ILA is the international air show to be a part of and a major event in Berlin's busy calendar. The international exhibition attracts exhibitors from around the world to prove what their aircraft is capable of, and audiences can enjoy planes, helicopters, and even jets. It is also an innovation hub for aerospace and aviation on all fronts. Editions roll out once every two years. The event's performance is on an upward trajectory. For instance, the last edition saw the participation of 1110 international exhibitors and an audience that reached 180,000 visitors. The program touches upon defence, security, civil aviation, and unmanned aircraft systems!
An Industry Profile
Industry 4.0 is the major keyword at ILA. There is nothing but the most forward-thinking solutions and research to be discovered walking the exhibition grounds in Berlin. The product portfolio has a comprehensive grasp over the entire value chain - advanced materials, electronic systems, airport technology and equipment, electronic equipment, aerospace equipment, aircraft maintenance, space technology, unmanned aviation systems and the list goes on. ILA is also among the first platforms to explore the potential of adopting 3D printing in manufacturing and automation along with electric flight for cleaner energy alternatives and unmanned flight!
Travel 2 Fairs Takes You There
Travel 2 Fairs Ltd has been active in the business travel sector for years and has perfected a service that allows you to alter every aspect of your accommodation. Booking suitable hotels for ILA will take less than a day thanks to our large database of hotels, guest houses, and shared apartments in Berlin. This allows you to pinpoint the perfect hotel booking online that saves you money on your travel expenses and finds you where you want to be. Whether you seek hotels near Berlin Expo Centre Airport or wish to explore the city in a quiet corner, we have the perfect match for your needs.
Past Editions
2022
ILA 2022 took place as a live event between 22.06.2022 and 26.06.2022. The event was held amidst the absence of Covid-19 safety measures. The venue, BER Airport in Germany, did not implement such measures due to the country removing the related domestic regulations in April 2022. The event featured a strong presence of the federal government and high trade visitor interest in new mobility and security. A total of 550 exhibitors and 72,000 trade visitors attended the event.
Our visitors
for the event
Our
Clients